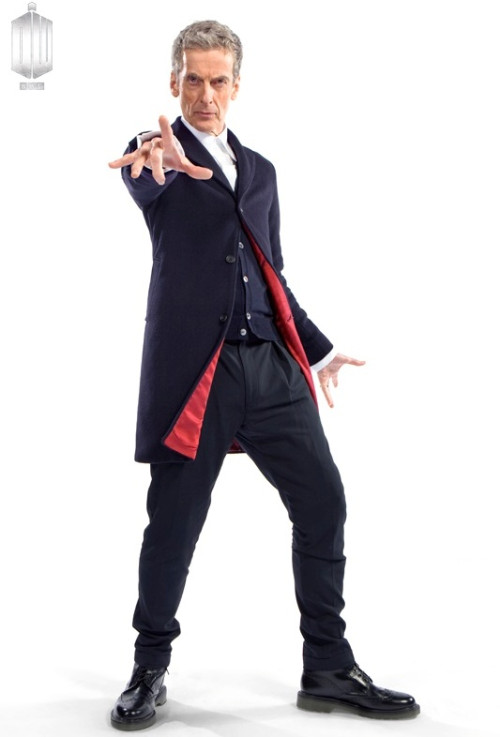 Matt Smith got a superb farewell as the eleventh Doctor completed his run in 2013's Christmas special Doctor Who episode, Time of the Doctor. But according to the grapevines, fans might not have seen the last of him yet.
As per a report in Enstars, new rumours suggest that Smith will make a brief appearance in the season 8 premiere.
"Smith's Doctor will allegedly be calling from Trenzalor to check up on his companion, Clara (Jenna Louise Coleman), and have a word with his newest replacement," states the report.
The report also gives a behind-the-scenes insight into the new episode. Peter Capaldi who stars as the Twelfth Doctor in the new season stepped out of the studio along with rest of the cast crew on Tuesday, for some on-location shots. During this time, local resident Ryan Farrell captured some moments of dialogue from the Ben Wheatley directed episode.
According to Farrell, the current Doctor and his traveling companion get into a little spat. However, the argument does not last too long. Farrell also confirms Smith's involvement and part in the episode. Watch the video below to see the scene discussed.
Farell also have some clarity on recent reports, regarding Peter Capaldi's first look in his Doctor Who costume, which pointed out a very visible wedding ring on his finger: According to him, that's Capaldi's own wedding ring, which he rarely takes off for roles.
But will the show incorporate it? In which case, will there be a wife in the picture? Or will this be one of those things that's simply ignored? As far as who it could be for, the best bet is River Song (Alex Kingston), reports Zap2it.
Reportedly, showrunner Steven Moffat has already admitted that he is tempted to bring Kingston back to reprise her role at some point.
Doctor Who is expected to return to the BBC and BBC America this fall with a Victorian era premiere.