Doctor Who Season 8 Premiere: Preview of Episode One 'Deep Breath' and Broadcast Details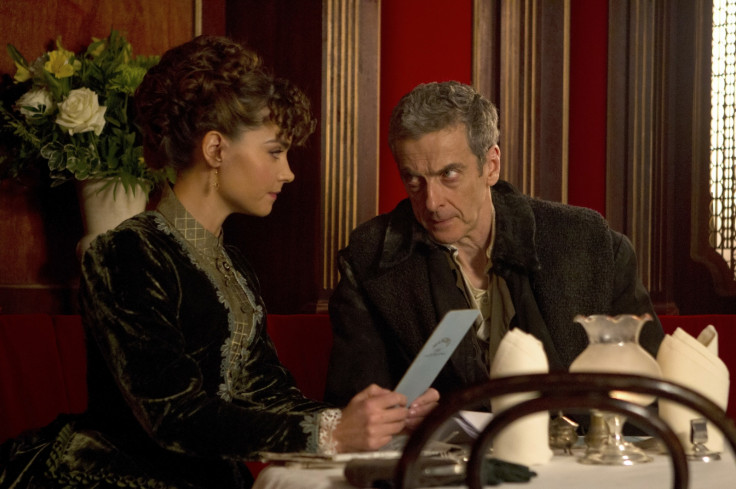 Doctor Who Season 8 returns on Saturday night on BBC with the Episode 1 titled 'Deep Breath.' Peter Capaldi will debut in the show as the twelfth doctor who will take charge as the Time Lord.
According to the show synopsis, the premier episode will feature dinosaur rampant in the Tames river along with an alien conspiracy.
Show runner Steven Moffatt hinted that the season 8 premiere will give a brief idea about Capaldi's guest appearance in season 4 of the BBC's time travel saga.
"Whatever we do with that, which I'm not gonna tell you, it's subtle," Moffat told TV Guide. "We're not doing a great big number on it because frankly the reason the Doctor looks like another character in Doctor Who is because he's played by the same actor and everybody knows that. If you go down that path I'll be explaining why John Watson looks like Bilbo."
The official synopsis of episode one reads:
When the Doctor arrives in Victorian London he finds a dinosaur rampant in the Thames and a spate of deadly spontaneous combustions. Who is the new Doctor and will Clara's friendship survives as they embark on a terrifying mission into the heart of an alien conspiracy? The Doctor has changed. It's time you knew him.
The premiere episode will introduce the new Doctor and Capaldi thinks his character is trickier to deal with in contrast to the previous Doctors, who were youthful and darker in approach.
"Matt [Smith] and David [Tennant] could be quite dark," Capaldi told TV Guide. "But they had a lovely youthful ebullience. My Doctor is more forlorn and trickier to deal with. He's tough to be around, but you do want to be around him. You know those people — you think, 'I like that guy, he's really exciting, but he's a bit exhausting and I'm glad I'm not married to him."'
Meanwhile, fans have tweeted their excitement about the new season of Doctor Who.
I'm only awake to mentally prepare myself for Doctor Who

— [][][] (@Iarrypunk) August 23, 2014
"The Doctor. My… my Doctor. He's always talking about the day he did it. The day he wiped out the Time Lords to stop the war." #DoctorWho — Maddie (@swanfire_oncer) August 23, 2014
Words can't describe how excited I am for doctor who tonight

— sweet talker (@jenscakeballs) August 23, 2014
Doctor Who Season 8 premiere episode airs on Saturday 23 August on BBC One at 7.50pm on Saturday in the UK.
The popular series will air on Saturday on BBC America at 8pm in the US.
© Copyright IBTimes 2023. All rights reserved.