Newly appointed Gay Times editor, Josh Rivers, was fired last week after it emerged that he tweeted a number of homophobic , transphobic and racist comments from 2011 to 2015. Since then, Rivers has publicly apologised and claimed that they were "abhorrent", "hateful" and "ugly" whilst referencing a previous "self-loathing" which he's since worked through in order to become a better person.
The incident triggered widespread backlash as Rivers had promised to serve the publications "diverse and culturally inquisitive audience". Moreover the incident reminded people of a long-existing debate around issues of racism and inclusion within the LGBTQ+ community. According to research by The Fact Site earlier this year, eight in ten ethnic gay men had experienced racism first-hand on the gay scene.
Asad Dhunna, Secretary of Imaan – Europe's biggest LGBTQ Muslim charity - told IBTimes UK: "The racism problem in the UK isn't isolated to the LGBT scene, however all signs suggest there is a problem. Beyond anecdotes, we have to look to data. A survey by GMFA earlier this year found that 7 in 10 black gay men have experienced racism in the LGBT community, while 86% of South Asian gay men said they have experienced racism. These sorts of statistics do the rounds every year, which suggests this is an ongoing problem."
Rob Berkeley, Co-Editor of BlackOutUK - a social enterprise run by black queer men - similarly reinforced that the LGBTQ+ community were an element of a bigger picture. He told IBTimes UK that ultimately "there is a racism problem in the UK" and that "LGBT communities are not immune from this".
As a community that's faced severe discrimination in the past, he notes that racism within LGBTQ+ communities is especially disappointing as "we expect those who might have some experience of being discriminated against on the basis of their identity to be more sensitive to, and to work actively against, the discrimination faced by others in society."
However, he admits this might be unfair: "We don't expect white women or white people with disabilities to be somehow less likely to express racist views so why would we expect LGBT people to be more anti-racist than their cisgendered, able bodied, white male peers."
Not everyone agrees that this is a necessarily troubling time however.
Ryan Lanji, Fashion Curator and Cultural Producer is an influential creative figure and one of his projects is a Bollywood queer night called Hungama. As someone who creates a space for cultural identity and sexuality to merge, he's far more optimistic about where the scene is currently and instead thinks the issue isn't specific to the community but similarly a wider issue.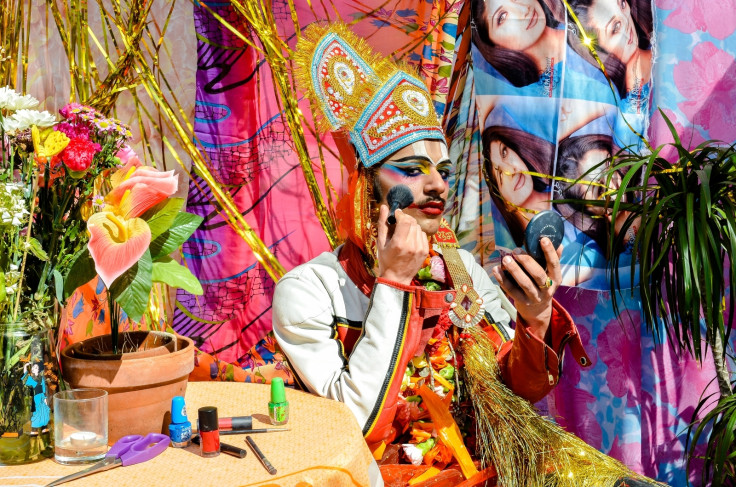 He told to IBTimes UK: "I don't think there is a racism problem in the UK LGBTQ+ scene. I think those who were courageous enough to come out of the closet hid in shame and secret and only now are uniting and realising that we can be Queer AND Asian, we can celebrate both our culture and who we are without having to choose."
"I think all communities can be ignorant to minorities and people who aren't integrated into our cultural landscape."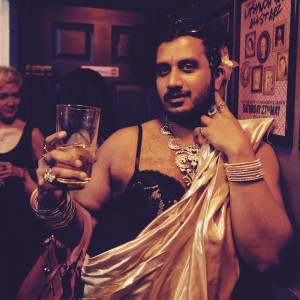 But there are elements of the LGBTQ+ scene in which people openly exclude based on the colour of others' skin such as online dating apps. Whilst this is also the case in heterosexual circles, it's undeniably an issue on Grindr. According to a 2012 study, over 75% of young gay men used Grindr to find sexual encounters.
In an article on MIC, the writer Mathew Rodriguez said: "On apps like Grindr, gay men brandish their racial dating preferences with the same unapologetic bravado that straight men reserve for their favourite baseball team."
In it he notes that people will openly advertise "not into Black or Asian" or "keep it white or Latin".
"What we do know is that there is a perennial debate about sexual preferences and a blurred line between what turns people on and outright racism" says Asad. "Often when people call out a comment on apps such as Grindr as racism they're met with a virtual shrug: "It's just a sexual preference!"
This is an issue that was tackled in Channel 4's controversial programme earlier this year- Is Love Racist. Whilst exploring people's 'type', the show uncovered the more problematic racial bias most people had for white people. Evidently this is an issue that is bigger than the LGBTQ+ community however the openness of it on Grindr is unprecedented.
Josh Rivers' and his dismissal from Gay Times, for many people, a BAME individual as its new editor was huge - it represented change and an openly diverse LGBTQ+ community.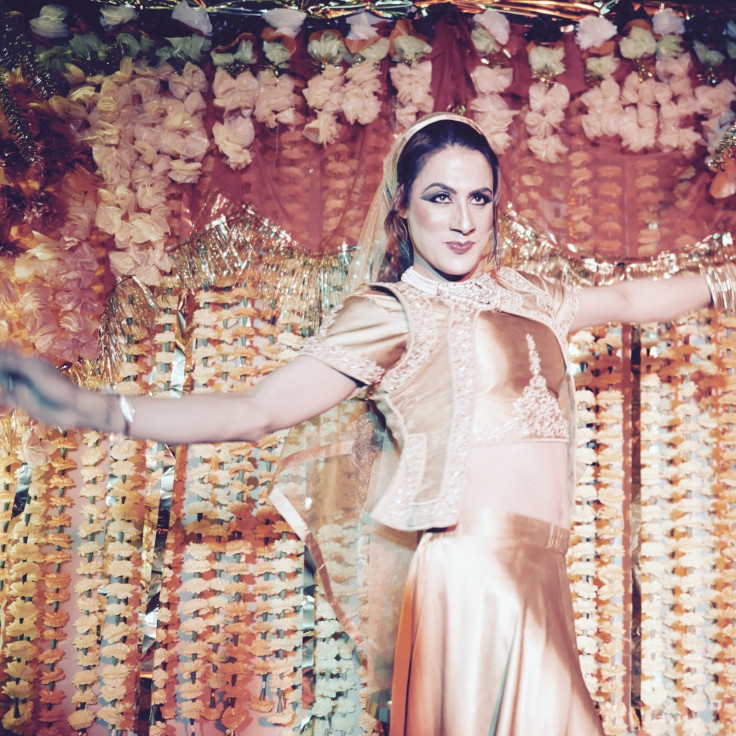 Much of the debate around Rivers' sacking was that a Buzzfeed journalist went through his social media to find the offensive tweets. It seems that whilst many argue he had no excuse to hold such opinions there are others who believe that he ought to be forgiven.
Asad says: "There are two ways of looking at this. The first is that he shouldn't have tweeted what he did. The second is that as time passes, people mature and learn from their mistakes and their youth. Whichever side of the fence you are on, one thing is very clear. If you are a minority, especially within a minority, the burden of responsibility is greater."
Rob reaffirmed this and says: "The disappointment created by Josh's dismissal is compounded by the rarity of LGBT people of colour in leadership positions in the UK's LGBT media (and other LGBT organisations) that create an additional pressure on those who do make it to those positions.
There's an infinite amount of pressure on the individuals who, defying statistics and odds, make it to the top positions. Last year it was highlighted that UK journalism is 94% white - Rivers' appointment was truly a significant moment. But what happens to it now?
On Black Out's website Rob penned a powerful essay in which he spoke about Rivers' having rightly paid the price of his actions but how the role now was to call him back in and to move forward. In his words, often when a figure is called our for their actions they're "cast into the wilderness" - a hindrance to bringing about change.
When asked about it now he says: "We work with Josh and believe him when he says he has changed...We need an LGBT media that tells all of our stories rather than only those of young, metropolitan, white men."
The issue of racism within the UK isn't going to be solved overnight. At the same time it's clear that there's a motivation to forgive Rivers - not because his actions were easily forgivable - but to move forward and build the community they want to create. If their reactions to Rivers' is anything to go by, there's a real movement towards inclusivity within the LGBTQ+ scene.
Ryan Lanji can be reached on Twitter @ryanlanji
Black Out UK can be reached on Twitter @BlkOutUK
Imaan can be reached on Twitter @ImaanLGBTQ