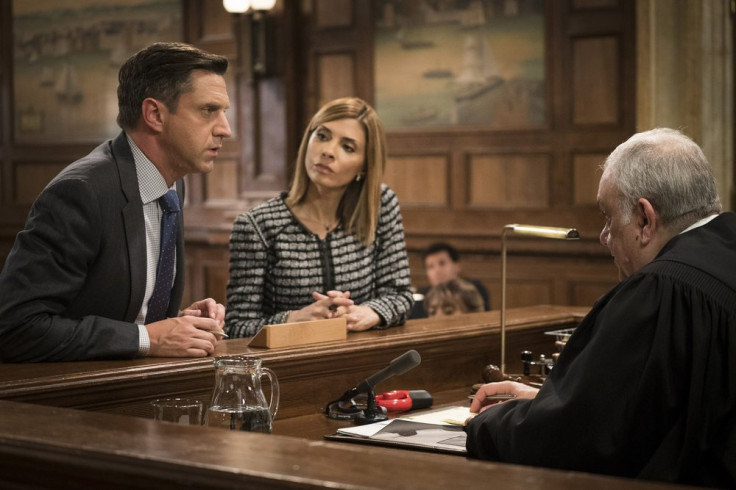 Last week, the Special Victims Unit had a vice-presidential visit from Joe Biden who addressed issues with delayed testing of rape kits. In the episode titled Making A Rapist, a man is released from prison after serving 16 years for rape, after it is discovered that his DNA does not match that found on the victim.
After years of being tortured and raped behind bars, he is unable to come to terms with his new life and eventually goes on to rape and kill the victim's daughter.
This week, Law & Order: SVU returns with yet another case of sexual assault. Wallace Langham, Vincent Curatola and Necessary Roughness star Callie Thorne guest star as the leads in episode 3 of season 18 titled Imposter.
The official synopsis for the show reads: "A man (Langham) tears a family apart when he uses a prominent fake identity to lure a vulnerable wife and mother into his bed. Barba (Raul Esparza) argues that the evidence amounts to rape, but he is faced with a powerful defence attorney (Thorne) and a sceptical judge (Curatola) in court."
People often lie about aspects of their life to come across as more appealing to the opposite sex, so what makes this so much worse? It is going to be difficult for Olivia Benson (Mariska Hargitay) and Barba to find enough proof to convince a jury that the sex amounted to a rape.
To find out how the case turns out, watch Law & Order: SVU on Wednesday, 5 October at 9/8c on NBC or catch the show live online here.
Watch the trailer for the episode below: