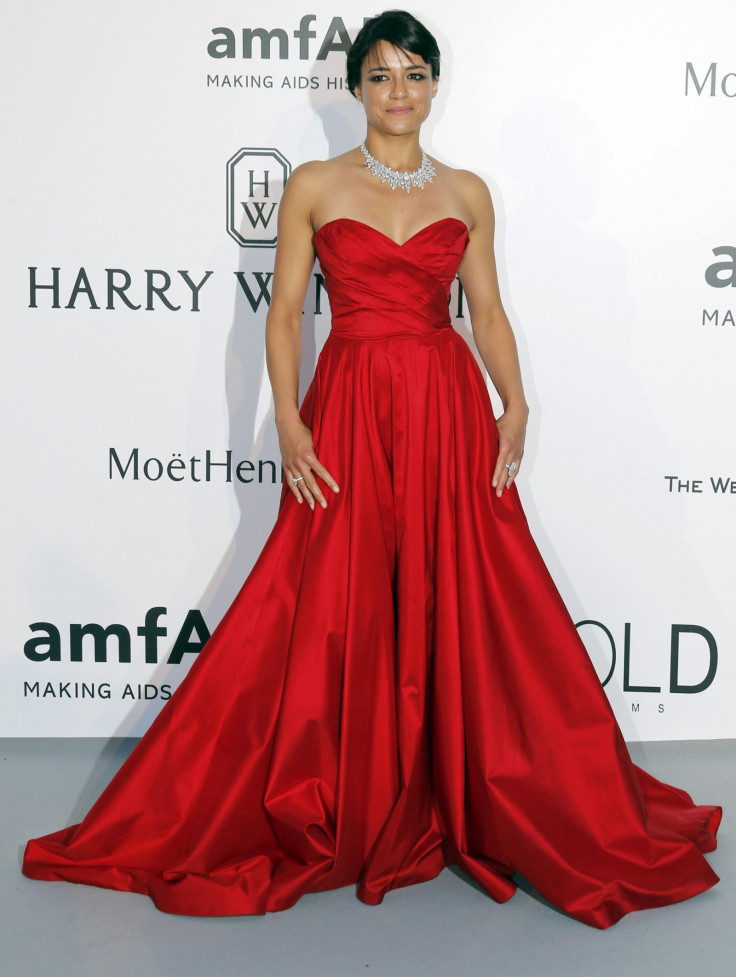 Michelle Rodriguez is the strongest female character in the Fast And Furious franchise but while the actress isn't afraid to play in the boy's league, she is hopeful more women will be cast in future instalments.
"In order for me to be a part of the franchise in the future, they need to up the ante on the females," Rodriguez told CBS8. "I mean, it's like a sausage factory in this thing."
The actress, who plays Letty Ortiz, the romantic interest of Vin Diesel's character Dom Toretto, has over the past seven instalments shown her ability to play the tough girl. But after working with Charlize Theron on the recent film, she feels the movie needs more positive female characters.
"I just need some more feminine energy," she added. "We need some more women on the good side."
Theron plays the lead baddie Cipher in the upcoming movie and according to Rodriguez, she's the one to look out for. "We're gonna go hard on this one. Charlize Theron is, I think, the most powerful villain this franchise has ever seen," she said. Fast And Furious 8 is expected to release on 14 April 2017.
Outside of her Fast8 role, the 38-year-old stars as a schoolteacher helping a bullied boy in the recently released film adaptation of Eckhart Tolle's novel Milton's Secret. She told The Hollywood Reporter that her decision to do the film rose from her own experiences of being bullied.
"I was bullied as a kid, but I dealt with it a lot differently because I was at a different level growing up in Jersey City," Rodriguez said. "If you didn't adapt, you die, or parts of your soul would be crushed. People were just really mean in Jersey City. I had to learn to fight really early."
The actress is also working on another film titled (Re)Assignment in which she plays a male assassin who is forced to undergo gender-changing surgery by an evil doctor.