After a gap of a couple of weeks, North Korea has yet again test-fired a missile on Tuesday (4 July), coinciding with the US Independence Day.
"North Korea fired an unidentified ballistic missile into the East Sea from the vicinity of Banghyon, North Pyongan Province, at around 9:40am [local time or 1.40am BST]," the Joint Chiefs of Staff in South Korea said. The projectile reportedly flew more than 930km.
The distance covered by the projectile reportedly showed that it was a mid-range missile. According to Japanese media reports, the missile may have landed in Japan's exclusive economic zone after travelling about 40 minutes.
"North Korea has just launched another missile. Does this guy have anything better to do with his life?" US President Donald Trump tweeted in response to this latest missile launch. He was referring to North Korean dictator Kim Jong-un.
"Hard to believe that South Korea and Japan put up with this much longer. Perhaps China will put a heavy move on North Korea and end this nonsense once and for all!" he added.
The missile launch comes just days after Trump and South Korean President Moon Jae-in agreed to leave the door open for talks with the Pyongyang regime. The two leaders, along with their delegations, met in Washington last week where North Korea threats was the top-most topic discussed.
Trump had then said that the era of strategic patience with the North was over, to which Moon had added that it was time for some stern action. However, the duo agreed that resumption of peaceful negotiation between the two Koreas was the best way to resolve the rising tension in the Korean peninsula.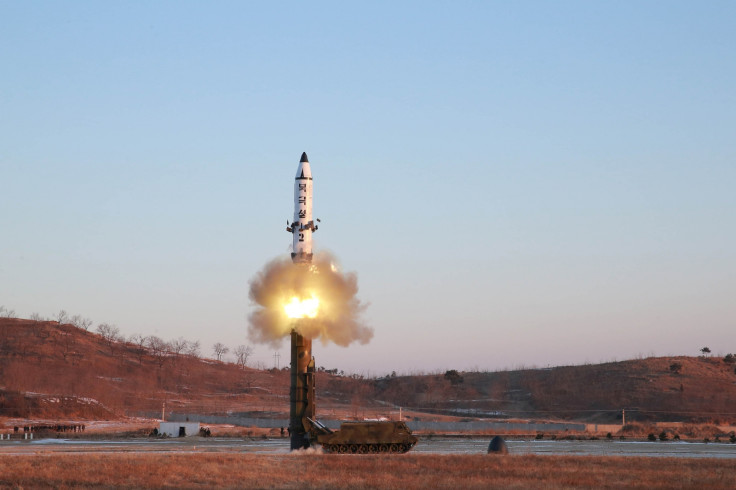 Meanwhile, Moon has ordered the National Security Council to convene an emergency session following the latest missile launch, while the US and South Korean military were analysing the type, apogee and other details related to the missile tested.
"Our military is maintaining full preparedness against the possibility of North Korea's additional provocation," Army Colonel Roh Jae-cheon, a spokesman for the joint chiefs of staff, said, according to Yonhap news agency.