The South Korean government on Wednesday (7 June) announced suspension of the deployment of the Terminal High Altitude Advance Defense (Thaad) system pending an environmental impact assessment. However, with fresh missile tests conducted by North Korea a day later, all major opposition parties in Seoul have called for complete installation at the earliest.
Early on Thursday, Pyongyang reportedly test-fired a series of cruise missiles, believed to be surface-to-ship projectiles, from its east coast that flew some 200km. The launch marked the fourth missile test by the restive nation since new South Korean President Moon Jae-in assumed office in early May, according to Yonhap news agency.
The installation of Thaad battery was agreed between the former governments of both South Korea and the US in July 2016 in the wake of a nuclear test conducted by the North in March 2016. The installation procedure gained pace after North Korea's fifth and most powerful nuclear test in September that year.
The installation faced strong protests from local residents who feared environmental damage from the battery.
On Wednesday, Moon's office ordered an assessment of the environmental impact of Thaad deployment and said that any further installation at the Thaad site would remain suspended until the completion of the assessment. The office added the study could take a few months.
However, fresh missile tests by the Kim Jong-un regime prompted South Korean opposition parties to call for completion of Thaad's deployment.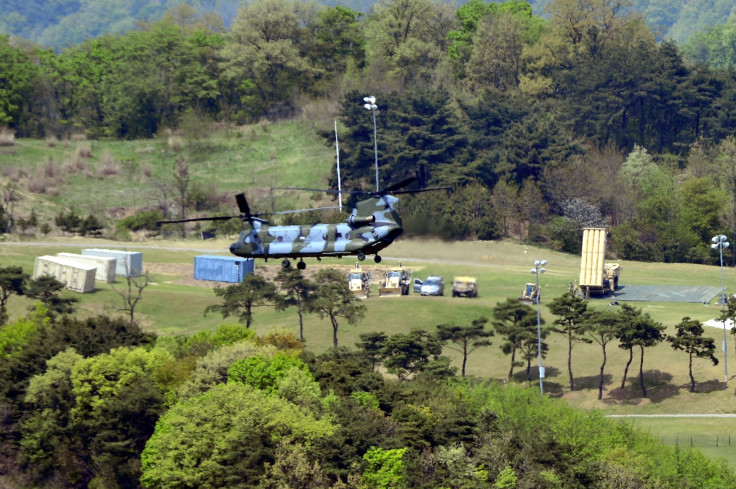 "The government is charging at the Thaad deployment and the Korea-US alliance while taking no measures whatsoever against North Korea's missile launches," Chung Woo-taik, floor leader and acting chief of the main opposition Liberty Korea Party, reportedly said.
"Failing to install a defence system against North Korean missiles will mean neglecting the country's duty. Delaying the deployment (of Thaad), citing an environmental assessment, while North Korea continues to launch missiles every week cannot be accepted by the people," Lee Cheol-woo of the main opposition party, who also heads the parliamentary intelligence committee, said.
According to the US Forces Korea, two Thaad launchers, along with radars and other crucial components, have already been deployed in South Korea and the battery is partially operational. However, at least four more launchers need to be deployed, Yonhap wrote.