Does the UK have Europe's toughest immigration policies?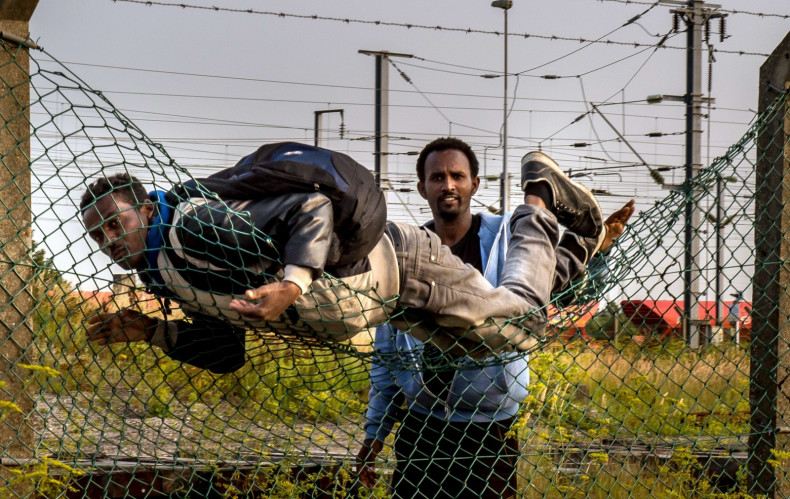 The UK is perceived as the toughest European country on immigration across the continent, a poll has revealed. Britain has taken less than one percent of Syrian refugees while the Calais crisis "accounts for one percent of the total number of migrants that have arrived in Europe this year", which may help explain why Britain is viewed as a nation that is tough on immigration.
Research conducted by YouGov across seven of the continent's northern countries (Britain, Germany, France, Denmark, Sweden, Finland and Norway) reveal that when populations are asked about immigration policies of other European nations, the UK is seen as having the strictest approach. In fact, "the average response shows the UK is the only country that tends to be seen as strict on immigration (48 percent say this while 29 percent say the UK is relaxed)".
Earlier this week, official data showed that net migration to Britain in the year to March reached an estimated 330,000 – the highest number on record and more than triple the Tories' target. The figure is 10,000 more than the highest recorded number of 320,000 for the year ending June 2005.
People are divided over the French stance on immigration (38 percent say the country is strict while 37 percent say it is relaxed), but other nations tend to be viewed as less stringent. It is important to note that the perceptions are those of foreigners and not the domestic population.
The study revealed that 52 percent of British people think that the UK has a higher level of immigration than other European nations while people in Sweden, Germany and France think the same is true of their country. People in Denmark, Norway and Finland think the opposite.
Out of the 33 European countries that were measured, the UK has the 14<sup>th highest level of immigration – more than Spain, France and Italy.