Europe is in the grips of its biggest movement of people since the Second World War. European leaders tend to refer to the situation as a migrant crisis, rather than a refugee crisis. Legally, there is a crucial distinction. The UN refugee agency says it boils down to whether the person is being pushed or pulled: a migrant is someone who voluntarily moves to another country, and intends to live for at least a year there; a refugee is someone who flees persecution, conflict or war.
UN officials say a vast majority of the 137,000 people who crossed the Mediterranean into Europe in the first half of the year were refugees fleeing war, conflict or persecution in countries including Syria, Afghanistan and Eritrea.
British Prime Minister David Cameron talked about "a swarm of people coming across the Mediterranean seeking a better life, wanting to come to Britain because Britain has got jobs, it's got a growing economy, it's an incredible place to live". His choice of words was widely criticised by human rights advocates as offensive and misleading. Anna Musgrave, Advocacy Manager at Refugee Council, said: "It's incumbent on the Prime Minister to show leadership, to use responsible language, to remember we're a country with a proud tradition of protecting refugees and upholding human rights."
In this gallery, IBTimesUK looks at Britain's history of welcoming refugees, from the approximately 100,000 Jews who moved to Britain during the Second World War, to the tens of thousands of Asians who made their homes in Britain after they were expelled from Uganda by Idi Amin.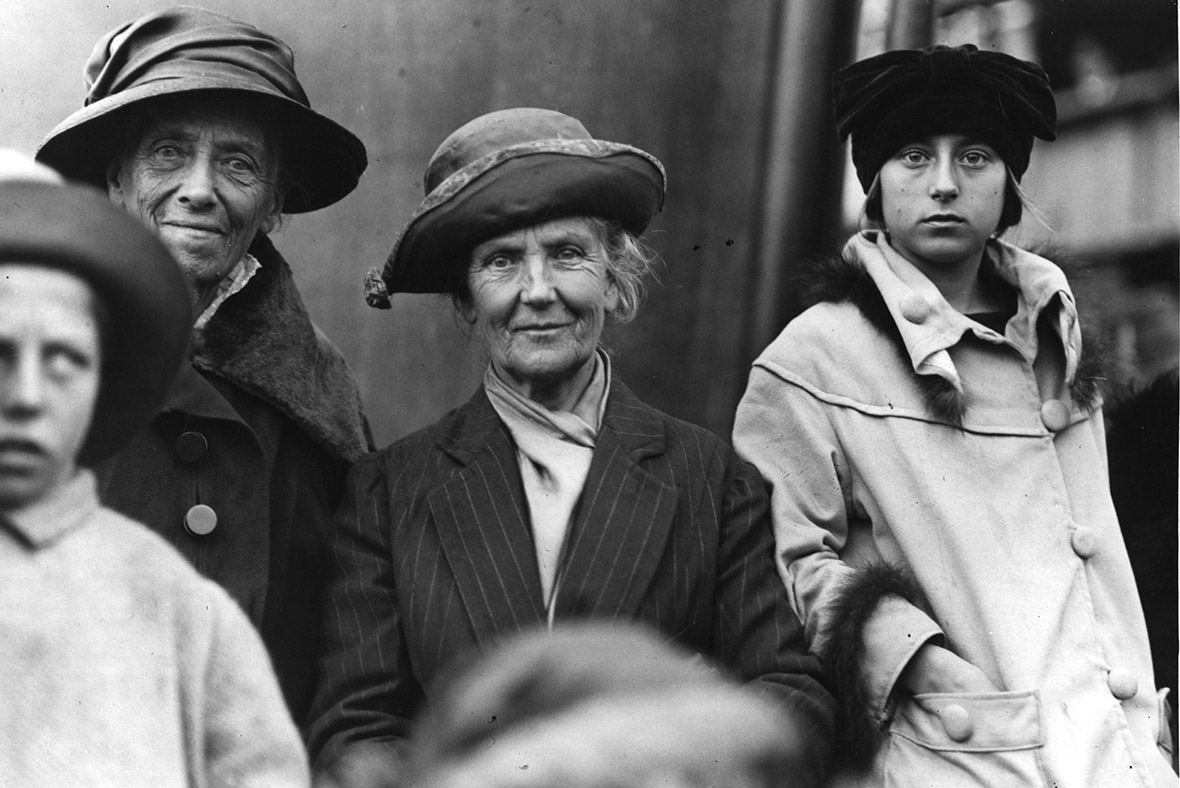 About 3,000 people live in makeshift encampments in Calais in northern France, with many trying each night to jump onto trucks or trains heading to Britain, or even walk to the UK through the 31-mile tunnel.
Britain is spending millions of pounds on improved fencing, CCTV and other security equipment to protect the tunnel.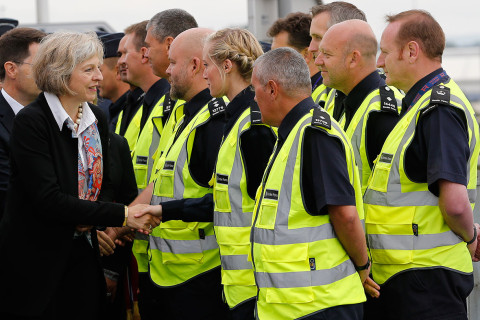 Britain gained almost 330,000 people through migration in the last year. It's the highest figure on record and a headache for the Conservative government amid a political storm about immigration.
Rising immigration has fuelled support for the UK Independence Party (Ukip) which wants to sever ties with the EU and impose much tighter entry rules. "These figures reflect Borderless Britain and total impotence of the British government," Nigel Farage said, calling for Cameron to negotiate tighter border controls with the EU.
Yet academic research points to a positive impact from immigration for developed economies. The Organisation for Economic Co-operation and Development estimates that migrants accounted for 70% of the increase in Europe's workforce in the 10 years to 2014. European employers say they need more foreign workers to fill a range of jobs from highly-skilled positions to lower-paid menial positions that native Europeans no longer want to take.
Researchers also say immigrants contribute more in taxes than they take in state benefits in the UK. A study by University College London found immigrants to Britain represented a net positive for the public accounts and brought with them qualifications that would have cost nearly £7bn pounds in education funding. Furthermore, immigrants were less likely to claim benefits than native Britons.