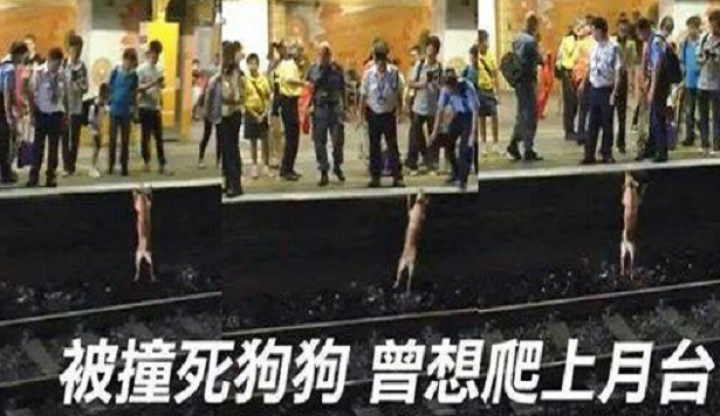 The death of a dog at a Hong Kong train station has sparked a storm of anger on social media, as well as vigils in honour of the dead animal.
Even death threats have been issued online in the wake of footage showing a dog trapped on the train tracks at Fanling Station
Video showed the dog trying to climb up on to the platform while members of the public and station staff made efforts to retrieve it, shortly after the morning rush-hour.
But attempts to rescue the dog were unsuccessful and one member of staff was reportedly injured in the process.
The dog scampered off about 15 minutes after the episode began and was subsequently hit by a train and killed, reported the South China Morning Post.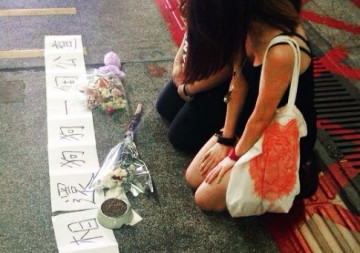 That led furious members of the public to deluge the train operator MTR's Facebook page with more than 1,000 angry messages.
A small vigil complete with floral tributes and messages also took place at the scene.
In the face of the uproar the operator issued a statement, admitting the "unfortunate incident [...] can be handled better" and insisting: "MTR fully respects the lives of animals."
But now an animal welfare group has waded in by demanding a meeting about the rail operator about the incident.
The Society for the Prevention of Cruelty to Animals in Hong Kong told local media: "This incident is extremely unfortunate and tragic. [It could] be avoided if they refer it to professionals."
The incident looks not to be over yet, with MTR being forced to issue yet another statement soon.