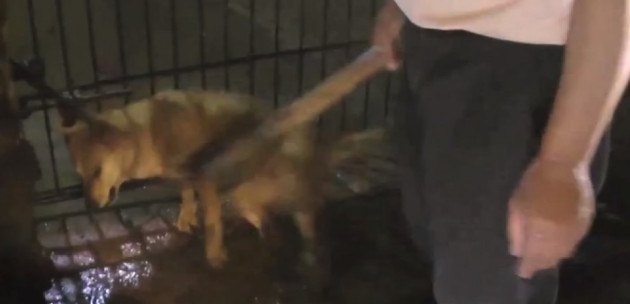 Animal rights campaigners have released a video which show dogs in China clubbed to death and kept in small cages as part of the country's meat and fur trade.
Investigators working for Animal Equality managed to secretly record the killing process at slaughterhouses in the cities of Jiangmen and Zhanjiang.
The shocking footage shows dogs kept in tiny cages stacked on top of each other before they are clubbed and their throats slit while still conscious on filthy floors.
Bernard Rollin, professor of animal sciences and biomedical sciences at Colorado University, described the footage as "The worst, the most evil and horrific [thing] I have seen in my life."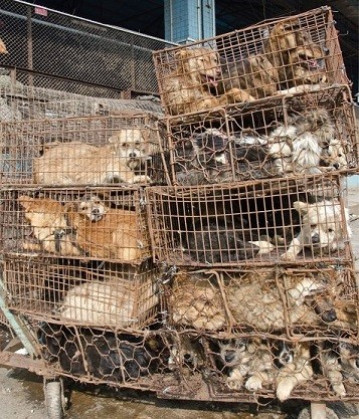 The group estimates that 30,000 dogs a day are killed in China for their meat and fur. That equates to more than 10 million a year.
Activists claim that many of the dogs have been stolen from family homes, especially in rural areas.
According to a survey in May 2011, more than 80 percent of homes in three villages on the outskirts of Jinan, Shandong province have lost pet dogs, according to China Daily.com.
In the wake of the video release as part of its Voiceless Friends campaign, Animal Equality has set up a petition urging the Chinese government to "to prohibit and eradicate this cruel trade".
It has gained more than 20,000 signatures.
The only area of China where the consumption of dog meat is prohibited is Hong Kong. There are no nationwide animal protection laws in China.