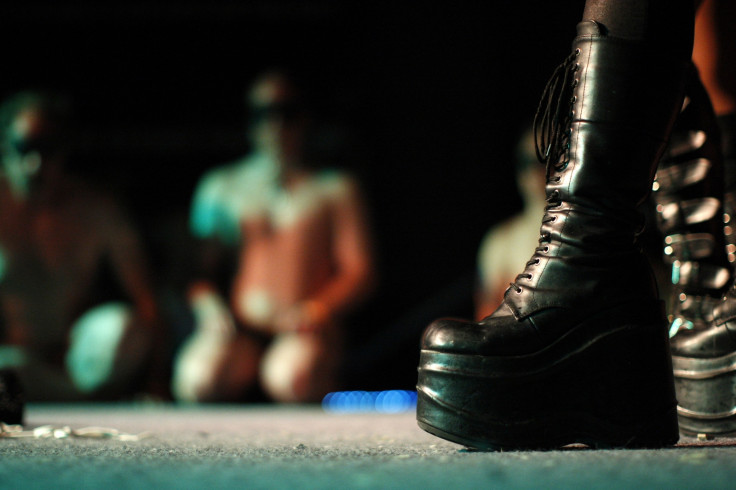 A dominatrix has been convicted after a customer was left to die with a noose and shoelace tied around his neck in a hotel room in Austria.
The 29-year-old prostitute, named only as Pamela F, was found guilty of intentionally causing grievous bodily harm with fatal consequences, but escaped prison after being handed a two-year suspended sentence due to extenuating circumstances.
The woman had first met the 45-year-old victim last year after advertising "choking" services on an internet forum, a court heard on Monday (26 September).
He agreed to pay her €100 (£86, $112) to help him lose consciousness by strangling him with a shoelace while he attached a climbing rope to a wall bracket and tightened it around his neck, Austrian newspaper Krone reported.
The woman, a hairdresser who switched careers due to a low income, carried out the request at a hotel room in Vienna in September 2015.
She claimed the man had signed a piece of paper stating that he accepted "full responsibility for any risk and health problems," adding that he was aware that his fetish could lead to death.
"He said I shouldn't be afraid or panic when his face turns red. I wasn't to worry," the woman told the court. "He was an adult. I assumed that he wouldn't put himself in danger."
After putting his head in the noose, his face turned a different colour and his hands and feet began twitching, the court heard.
The woman then tightened the shoelace for a few seconds, she said, before easing it and leaving the hotel.
It was an hour-and-a-half later that the woman began to get concerned after the victim failed to reply to her text messages.
She returned to the hotel room where she was allegedly told by the receptionist: "If he is dead, we'll find him tomorrow," having received no response to knocks on the door.
The police were called and the man's lifeless body found inside. An autopsy report said he died of strangulation.
Martin Mahrer, for the defence, said his client had only helped the victim prepare for the act, adding: "The victim then let himself fall into the loop, thereby causing only the consciousness that has caused the death."
The woman said she was no longer working as dominatrix after telling the court she had suffered regular nightmares since the man's death.
Presiding judge Nina Steindl said the verdict was less severe because the woman "made a good impression" and that her behaviour since the tragedy showed she was "not a callous person", the Local reported.