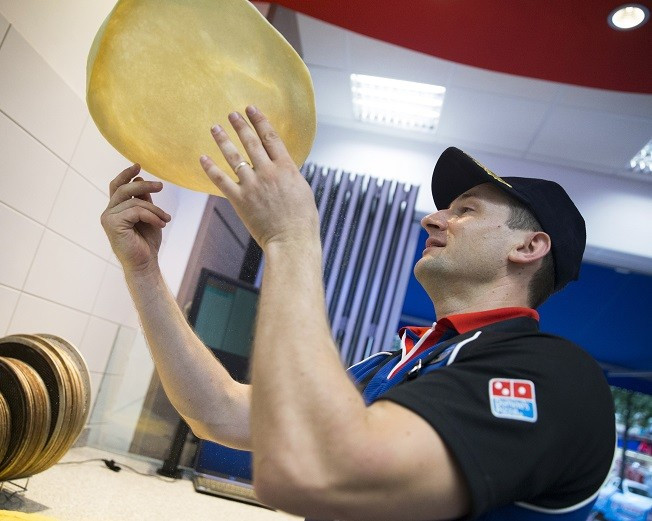 Fast food giants Domino's Pizza has posted a 10.8% rise in first quarter UK underlying sales.
The rise has largely been put down to Domino's relentless e-commerce drive, with its latest deal – a £14.99 (€18, $25) large pizza and three sides in its "Winter Survival" kit proving to be its most successful ever.
Online sales continued to grow strongly as well, as 69.4% of sales are coming through online, up from 61.9% last year. Around 34% of these online orders came via mobile.
This news will be greeted warmly by Domino's and the mood will further rise after February's news that it had a 1.9%% rise in pre-tax profit to £47.6m (€57m, $79m).
Its businesses in Ireland, Germany, and Switzerland have also reported growth, however, Domino's German sectors growth has been hampered by restructuring.
David Wild, Interim Chief Executive Officer, said: "We are pleased with the like-for-like performance in our core UK and return on investment business.
"The pipeline and franchisee demand for new stores is healthy. Whilst we expect the number of sites opened in the year to be second half weighted, we remain confident in delivering our target of 40-50 new stores in 2014." Domino's currently has 725 stores in the UK.
"In summary, although it is still early and we face some tough comparatives later in the year, the plans we have in place are strong and I look forward with optimism."
The news is encouraging to the pizza giants as it is expected to name a new chief executive in due course.