Donald Trump agrees to debate Bernie Sanders for $10m donation to women's health charities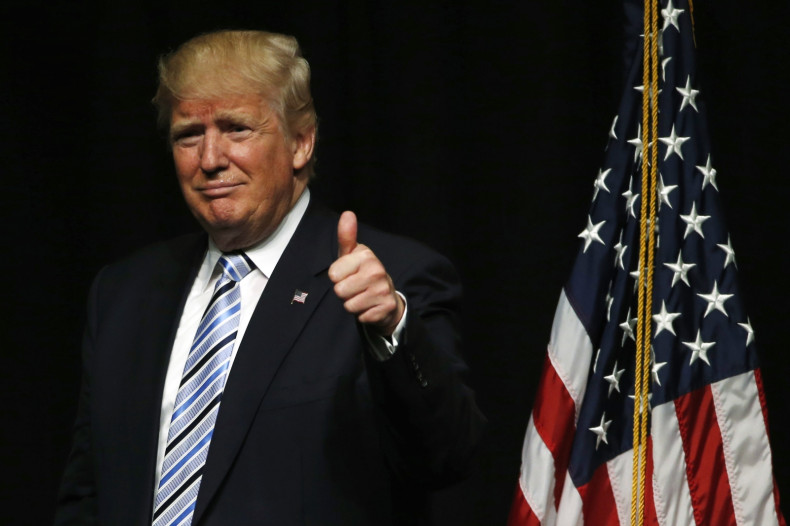 Republican Donald Trump and Democrat Bernie Sanders toyed with the idea of an unconventional presidential debate in California. The proposed debate between the likely GOP nominee and the socialist would not only sideline Democratic frontrunner Hillary Clinton, but would definitely make for great TV.
"I'd love to debate Bernie. He's a dream" Trump told reporters in Bismarck, North Dakota, after securing the necessary delegates to clinch the GOP presidential nomination. "I think it would get very high ratings. It would be in a big arena." Campaign spokeswoman Hope Hicks, however, clarified that there were no formal plans for the proposed debate.
Meanwhile, Sanders' campaign manager, Jeff Weaver, said there had been "a few discussions" between the two camps. "We hope that he will not chicken out," Weaver told CNN. "We hope Donald Trump has the courage to get on stage now that he said he would."
Trump, for the most part, appeared to be fully on board with the idea as long as the networks stumped up. "If we can raise for maybe women's health issues or something. If we can raise $10 or $15m ($14.6m - $22m) for charity, which would be a very appropriate amount," Trump said, before adding: "I understand the television business very well. I think it would get high ratings."
The bombastic billionaire said he would "love" to debate Sanders and noted a debate between the two could be "a lot of fun". "The problem with debating Bernie is he's going to lose. Because honestly his system is rigged. Just like our system is rigged," he said.
Sanders – who is trailing behind Clinton for the Democratic nomination – has pinned hopes of a campaign turn around at the California primary on 7 June. Recent polls show Sanders closing the gap with Clinton in the Golden State, which would at least earn him a decent proportion of the state's 475 delegates.
According to Reuters, the unusual debate idea was developed during Trump's appearance on ABC's Jimmy Kimmel Live on 25 May. Kimmel proposed the idea to Trump at the suggestion of Sanders, who is set to appear on the late night TV show on 26 May. After Trump agreed, Sanders took to Twitter to respond.
"Game on," the Vermont senator wrote. "I look forward to debating Donald Trump in California before the June 7 primary."