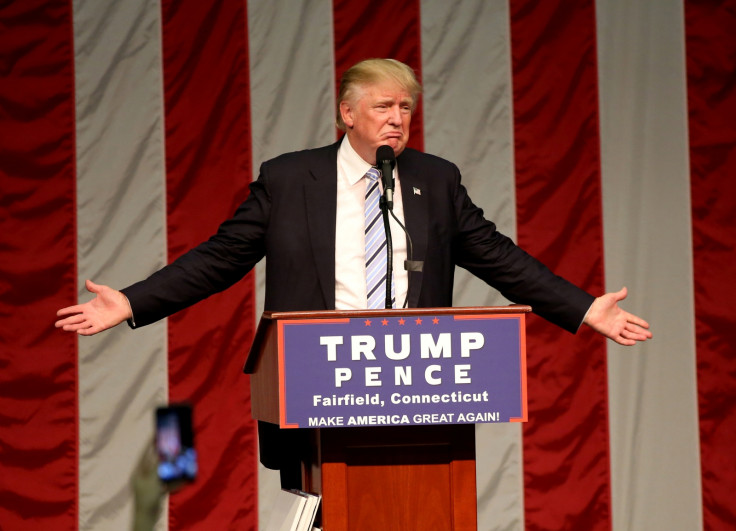 Donald Trump is set to outline a policy idea that would see political tests given to people wishing to enter the US, with gay rights and gender equality among the question topics.
The GOP candidate is expected to outline the policy in a speech on 15 August that will build on his previous calls to temporarily ban Muslims from entering the country, Associated Press reported.
In what was referred to as 'foreign policy realism' Trump will announce plans to deal with threats from terror groups such as Isis, and will argue in favour of temporarily scrapping visas to people in regions "with a history of exporting terrorism and where adequate checks and background vetting cannot occur".
Trump's senior policy advisor Stephen Miller told AP: "Mr. Trump will outline his vision for defeating radical Islamic terrorism, and explain how the policies of Obama-Clinton are responsible for the rise of ISIS and the spread of barbarism that has taken the lives of so many.
He added: "Mr. Trump's speech will explain that while we can't choose our friends, we must always recognise our enemies."
In addition to blocking visa approval for people who do not satisfy background checks, Trump will propose testing people who want to come into the country, to see whether their values align with those of the US.
Included in the proposed test, there are expected to be questions on gay rights, gender equality, and freedom of religion – with Trump proposing that people who do not share American values should not be allowed to enter the country.
There are not expected to be any clear details about how the test would be implemented in today's speech, with further information expected in speeches made later in the week.