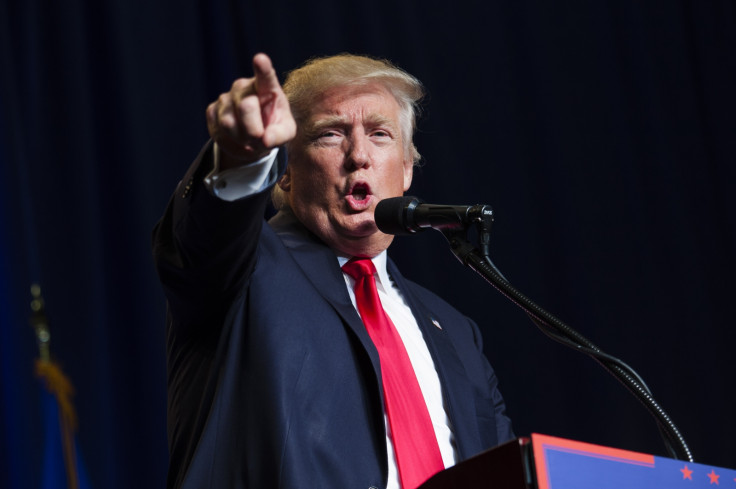 Republican presidential candidate Donald Trump reportedly faced a tough political "intervention" from his family and aides in late June when he was warned to think before speaking, tone down the vitriole and always, always rely on the more thoughtful wording of a teleprompter. He agreed. But he just could not do it.
That's the word from GOP sources who fear that the candidate who once enjoyed incredible momentum has now become his own worst enemy. And he is running out of time to turn things around.
While Trump has expressed a willingness to change, he has only grown more volatile and provocative even as his poll numbers drop, sources have told the New York Times (NYT).
He is often sullen and erratic now, and continues to be obsessed with retaliating against perceived slights, according to the sources. While his shoot-from-the-lip approach may have worked in the primaries, Trump is increasingly frustrated and confused as to why the same approach is not successful in a general election that usually demands more finesse.
Yet Trump appears to be determined to stay the course, even to the point of defeat.
"I'll just keep doing the same thing I'm doing right now," he told CNBC. "And at the end, it's either going to work, or I'm going to, you know, I'm going to have a very, very nice, long vacation."
It is not only devising a carefully thought-out policy platform that seems to have stumped Trump, it is also the basis techniques of campaigning that has him puzzled. After meeting with Trump in May, former president George W Bush's victory guru, Karl Rove told associates he was stunned that the candidate knew so little about strategy, such as how to use data to reach voters, the NY Times reported.
Trump's response to the report about his "sputtering" campaign has been to attack the newspaper – and the rest of the media. But critics say that is one more strategy that is not going to help his campaign.
It is a particularly risky move by a candidate who is not taking out political ads, but is relying on the media to get out his message, CNNMoney noted.