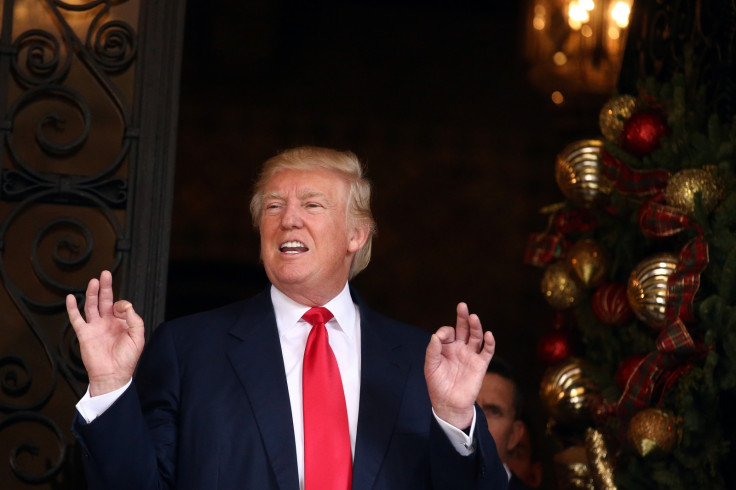 President-elect Donald Trump has announced he will dissolve his foundation in order to avoid a conflict of interest in his role as president.
The Republican said in a statement: "The foundation has done enormous good works over the years in contributing millions of dollars to countless worthy groups, including supporting veterans, law enforcement officers and children.
"However, to avoid even the appearance of any conflict with my role as president I have decided to continue to pursue my strong interest in philanthropy in other ways."
The foundation has given more than $13 million to charities since its creation, which was intended to be used to distribute proceeds from Trump's book The Art of the Deal.
However, the foundation is currently under investigation following a Washington Post report that suggested Trump had benefitted personally from it, and will not be allowed to legally dissolve until the investigation is over, The Hill reported.
The president-elect added, "I am very proud of the money that has been raised for many organisations in need, and I am also very proud of the fact that the foundation has operated at essentially no cost for decades, with 100% of the money going to charity, but because I will be devoting so much time and energy to the presidency and solving the many problems facing our country and the world, I don't want to allow good work to be associated with a possible conflict of interest."
Trump's son Eric Trump is also to step down from his role with his own charitable foundation, something the president-elect announced in a Tweet, stating on 23 December: "My wonderful son, Eric, will no longer be allowed to raise money for children with cancer because of a possible conflict of interest with my presidency.
"Isn't this a ridiculous shame? He loves these kids, has raised millions of dollars for them, and now must stop. Wrong answer!"
Trump's transition team did not immediately respond to a request for comment.