Donald Trump ignites new Twitter feud with TV pundit and slams media for 'unfair' treatment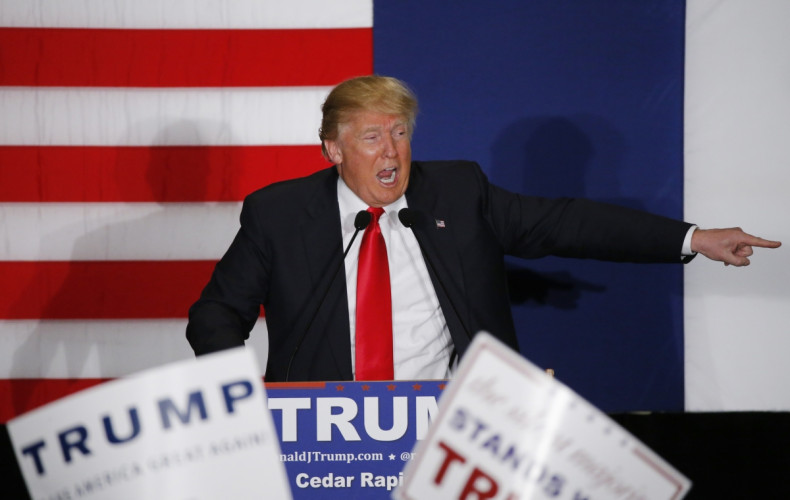 Donald Trump has entered into another feud with a TV pundit, just days after his running quarrel with Fox anchor Megyn Kelly saw him bow out of a GOP debate in Iowa.
Following Cheri Jacobs' appearance on Don Lemon Tonight, in which the pair discussed Trump, the Republican hopeful referred to the pundit on Twitter as a 'dummy', stating that she was only annoyed at him because he refused to offer her a job.
But, not to be outdone, Jacobs blasted Trump's 'lying', tweeting to her followers: "Trump is lying abt me. I cleaned his clock on CNN & he can't handle it. His team approached me in May 2 work for him."
She also said Trump had 'courted the mega donors he now scorns' and said he was too scared to debate.
Trump was noticeably absent from Twitter following his failure to win the Iowa caucuses on 1 February, but returned to confident form just hours after many of supporters question where he had been – with one noting he hadn't posted anything about the Iowa result or been seen on the site for 14 hours.
He said that it had been a 'great honour' to come in second place in Iowa, and that he had spent just a fraction of the time that Cruz and Marco Rubio had spent in the state.
He also bemoaned his 'treatment by the media' saying that he had been dealt with unfairly, no doubt a reference to his running feud with Fox anchor Megyn Kelly, which saw him refer to her as a 'bimbo' and a 'lightweight reporter'.
Trump added that his self-funded campaign had not been given enough recognition, tweeting: "I don't believe I have been given any credit by the voters for self-finding my campaign, the only one. I will keep doing, but not worth it!"
His campaign has moved on to New Hampshire, where he told his followers he would be talking about the success of Iowa to a 'big crowd'.