Donald Trump and Barack Obama's messages at Israel's Holocaust memorial are pretty different
Many mocked Trump's "so amazing" note in the memorial's guest book.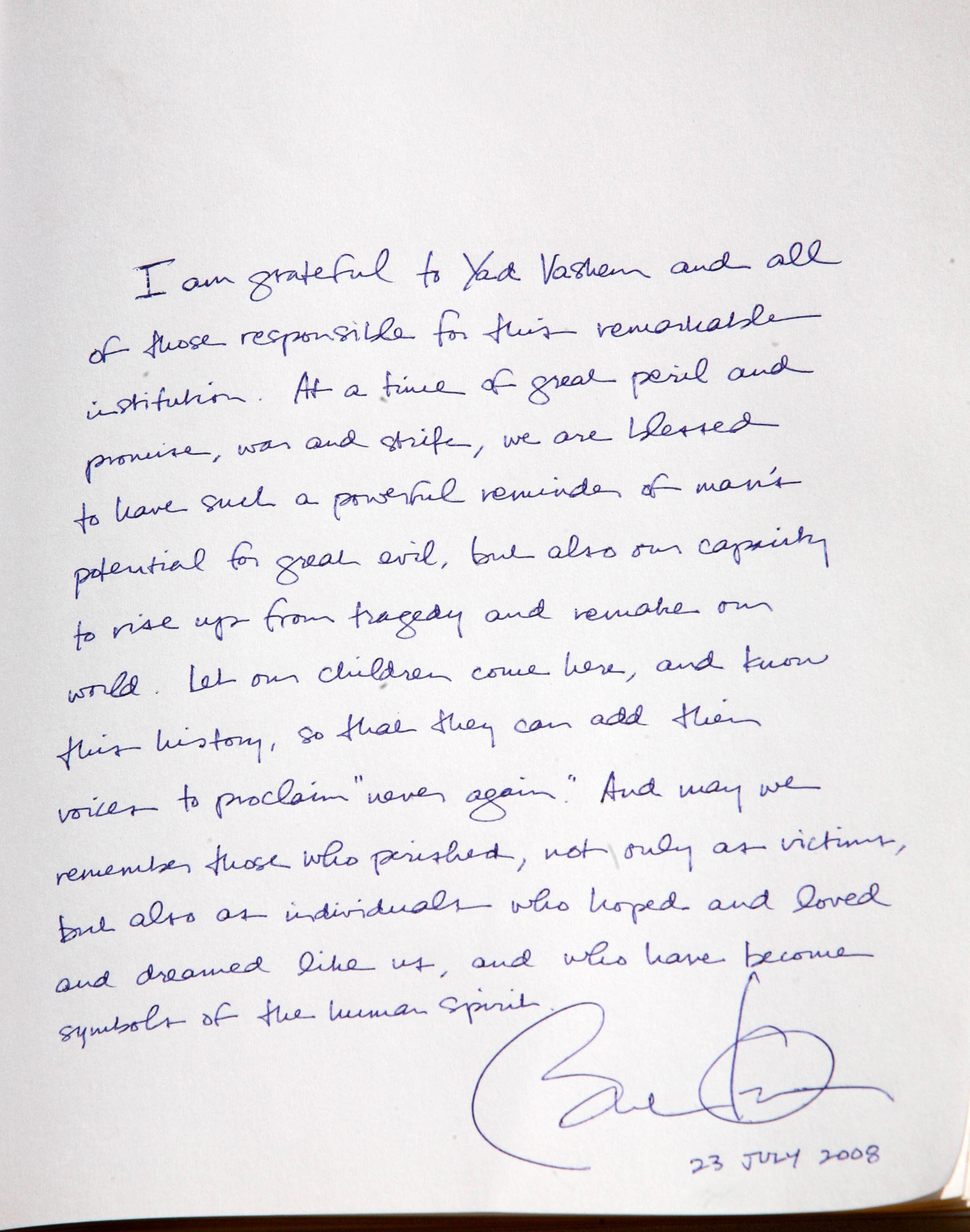 As part of his first foreign trip as US President, Donald Trump visited Israel's Holocaust memorial, Yad Vashem and left a message in the guest book - but people are pointing out how different it is from his predecessor, Barack Obama.
"It is a great honor to be here with all of my friends - so amazing + will never forget!" Trump wrote, mostly in capitals, above his and his wife, Melania's signatures. Many on social media mocked the note, with New York Magazine saying it looked like it was from "a middle-school yearbook".
Others showed a comparison of Trump's note with the message written by Barack Obama when he visited Yad Vashem as a Presidential candidate in 2008.
"I am grateful to Yad Vashem and all those responsible for the remarkable institution." Obama's message started. "At a time of great peril and promise, war and strife, we are blessed to have such a powerful reminder of man's potential for great evil, but also our capacity to rise up from tragedy and remark our world." He continued.
But that not all, he went on: "Let our children come here, and know this history, so that they can add their voices to proclaim 'never again'. And may we remember those who perished, not only as victims, but also as individuals who hoped and loved and dreamed like us, and who have become symbols of the human spirit."
The Washington Post noted that the difference in the messages might come down to the rushed nature of Trump's visit, coming as part of a whistle-stop tour of countries in the Middle East.
Some on Twitter were less forgiving, with one user putting the two message side by side and writing "This makes me sad." and another saying that Trump's message was "horribly tone deaf".
Yad Vashem is dedicated to preserving the memory of the millions murdered by Adolf Hitler's Third Reich and its genocidal policies; honouring Jews who resisted their Nazi oppressors and 'Righteous Gentiles' who risked their lives to aid Jews in need; and researching the phenomenon of the Holocaust in particular and genocide in general, with the aim of avoiding such events in the future.