US President Donald Trump has tweeted that any congressional immigration plan that does not include funding for his border wall is "a total waste of time".
The tweet is the latest salvo in US budget deal deadlock, as the country's lawmakers attempt to avoid another US government shutdown. A deal must be agreed, or another temporary spending solution passed, by 8 February to avoid the second government shutdown of 2018.
Democratic Party representatives have made the Deferred Action for Childhood Arrivals (Daca) programme a key part of their demands to strike a new budget deal.
The Daca programme, introduced by Barack Obama in 2012, provides temporary protection for Dreamers - approximately 800,000 undocumented workers who entered the US illegally as children - to live, work and study in the US.
If Dreamers passed a vetting process, their deportation was deferred for two years - with a chance for renewals - and they were given the opportunity to apply for driving licences, college enrolment and work permits.
In September 2017, Trump's attorney general Jeff Sessions said the administration would end the Daca programme, giving Congress six months to agree on a replacement. The six-month window will close on 5 March 2018.
Trump's tweet came just before the presentation of a bipartisan congressional proposal by Republican senator John McCain and Democratic senator Chris Coons.
The McCain-Coons bill would protect Dreamers from deportation, in return for additional border security funding and study to determine what security measures are needed.
The bill would give Dreamers who arrived in the US at the end of 2013 a path to full citizenship, provided they meet other criteria, including not having been convicted of serious crimes.
"The bill...does address the two most pressing problems we face: protecting Daca recipients and securing the border," Coons and McCain said in a joint statement. The proposal mirrors legislation introduced in the House of Representatives in January.
Once they become lawful permanent residents, Dreamers can go through the existing citizenship application process.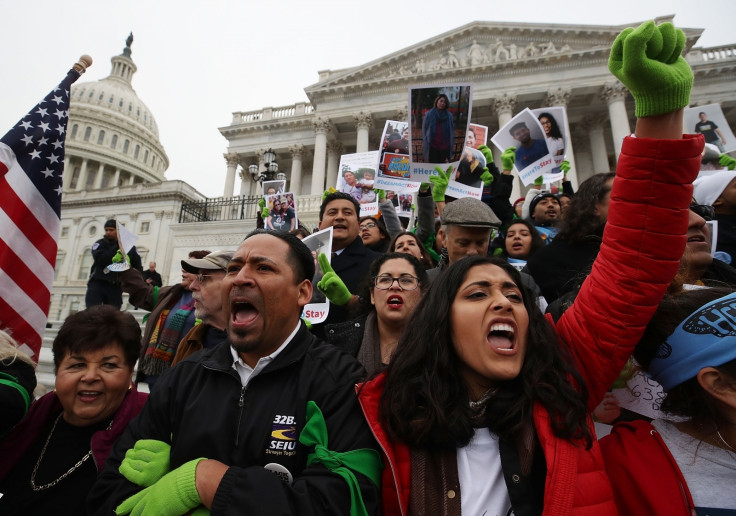 However, no sooner was the bill presented than hopes for it were dashed. The plan does not provide the $25bn (£17.83bn) Trump needs to build his US-Mexico border wall, making the proposal "a waste of time", in the words of the president.
The proposal also lacks a commitment to limit the relatives that Dreamers can sponsor for citizenship, and does not end the visa lottery programme designed to admit immigrants from more diverse nations, which the president reportedly called "shithole countries".