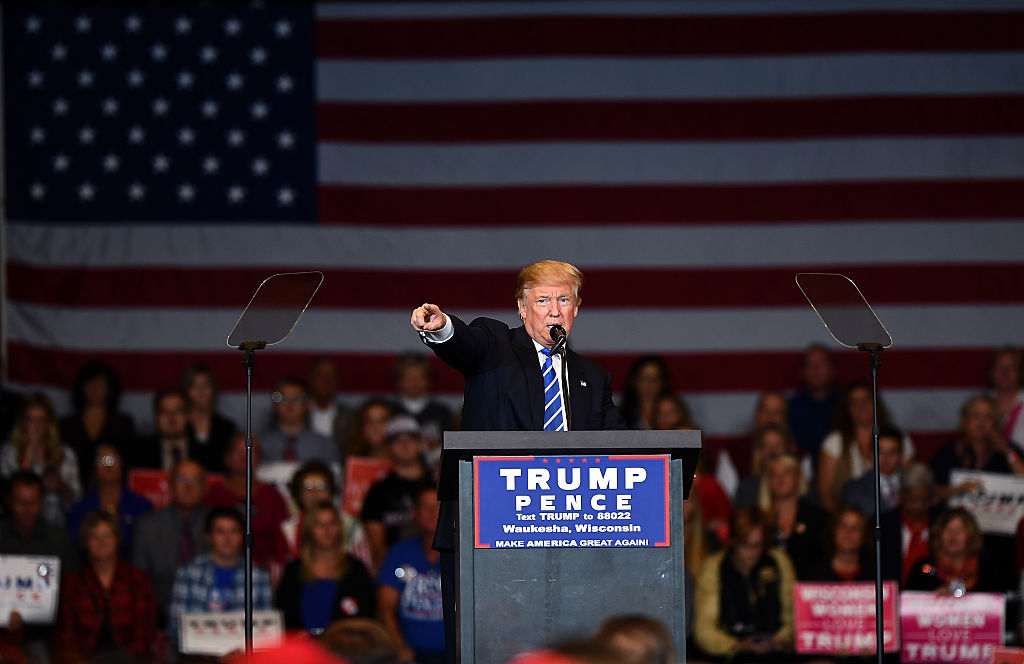 Donald Trump has repeated conspiracy theories accusing Google of suppressing negative news stories about presidential candidate Hillary Clinton.
"Google search engine was suppressing the bad news about Hillary Clinton," said Trump in an interview with Fox News's Bill O'Reilly on Wednesday (28 September).
Trump did not cite a source for the claim, but a report by Russian government-funded Sputnik news agency alleged Google bias for Clinton in September. The story was picked up by right wing website Breitbart, whose chairman recently became Trump's campaign director.
The Republican presidential candidate has drawn criticism for praising Russia's authoritarian president, Vladimir Putin, and for allegedly inviting Russian hackers to target Democrat rival Clinton.
The claim about Google was not ad-libbed, as it was in Trump's prepared remarks, CNN reported.
In the interview Trump also repeated criticisms of Lester Holt, the moderator in Monday night's first presidential debate with Clinton.
He claimed Holt "was much, much tougher on me than he was on Hillary". Trump said that while initially "I said good things right after the show" he had changed his mind about Holt's performance "after seeing the way he badgered and even the questions I got".
Initial polls showed Clinton won the debate. Online polls on news websites, which are not considered scientific, declared Trump the winner.
Google rejected claims of search engine bias in a June statement.
"Our autocomplete algorithm will not show a predicted query that is offensive or disparaging when displayed in conjunction with a person's name," a Google spokeswoman said. "Google autocomplete does not favor any candidate or cause. Claims to the contrary simply misunderstand how autocomplete works."