Donald Trump claws back ground in latest polls
GOP presidential candidate is beating Hillary Clinton in several key battleground states.
The latest US election polls show Donald Trump gaining ground on the national stage and in key battleground states.
The majority of national polls released on 14 September show Hillary Clinton remains in the lead by as many as five points, according to a Quinnipac poll, but an LA Times/USC Tracking poll puts Trump five points ahead of Clinton.
Although the Democrat nominee has retained her lead on Trump in most national polls, a four way race from The Economist/You Gov including Gary Johnson and Jill Stein puts Trump and Clinton neck and neck at 39 points each, while other polls put Clinton around 2 points ahead of her GOP rival.
This is a jump for the Republican who just four weeks ago was trailing Clinton, who had a consistent double digit lead on Trump. He was paying the price for his disparaging remarks about the Gold Star family of a Muslim soldier killed in Iraq.
The GOP candidate is also finding support in the swing state of Ohio, where he is up five points on Clinton in both a head to head and four-way poll from Bloomberg, and four and five points respectively in the same polls from CNN/ORC.
Similarly, Trump has seen a boost in his popularity in Florida, a key battleground state given the 29 Electoral College votes it is allocated.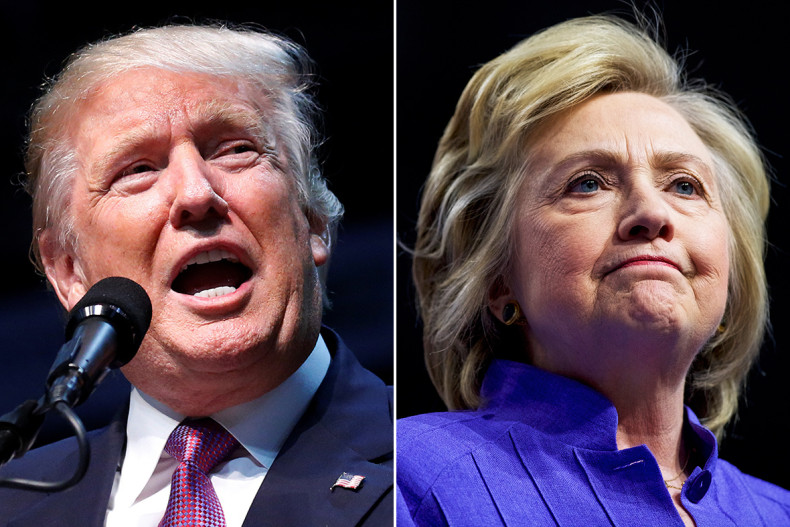 He is currently leading Clinton, with a CNN/ORC poll showing he has a three-point lead in a four-way race and a four-point lead in a head to head poll.
The polls came following Clinton's collapse during a 9/11 memorial in New York, and her subsequent pneumonia diagnosis, although given several of the surveys were conducted prior to this, it is too early to stipulate whether or not Trump will see a bounce in the polls related to Clinton's health scare.
However, the episode did prompt Clinton to release additional medical records, while Trump released a letter from his physician.