Burundi: 'If they radiate me from the Bar but that I stay alive, I'll continue the fight', says lawyer
EXCLUSIVE: IBTimes UK speaks to lawyer Dieudonné Bashirahishize under threat for speaking to UN watchdog.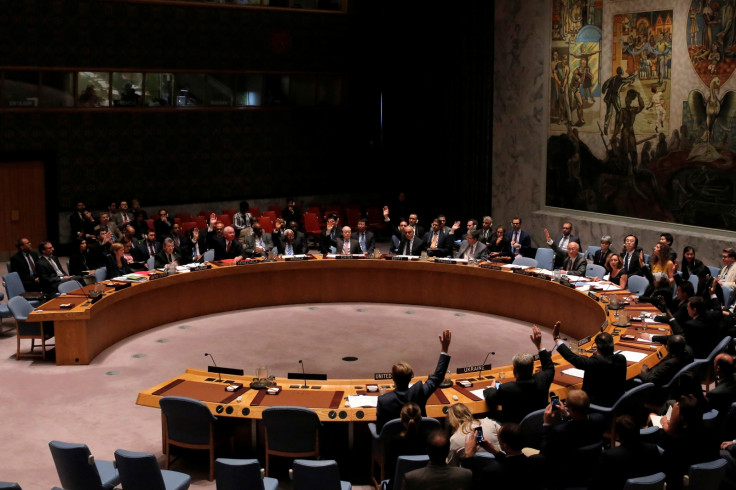 A Burundi lawyer facing reprisals for having evidenced torture in a report handed to the United Nations has vowed to continue working as a rights defender despite the threats outlined by the embattled Burundian government.
Dieudonné Bashirahishize is one of four Burundian lawyers reportedly facing disbarment as punishment, and other threats, for their testimony to the UN Committee against Torture (CAT) for a special review of Burundi. In it experts examined the central African nation's record for politically-motivated torture, especially since a wave of political protests began in 2015.
The four lawyers – Bashirahishize, Armel Niyongere, Lambert Nigarura and Vital Nshimirimana – provided evidence of numerous human rights violations, including torture, ill-treatment during arbitrary arrests and detention, alleged extrajudicial executions and forced disappearances of perceived members of the opposition by the ruling CNDD-FDD party's youth wing Imbonerakure.
'We had been expecting (reprisals) for a long time'
Bashirahishize, an active member of the Burundi Bar Association who has worked to promote human rights and the principles of democracy in the East African Community (EAC) as the vice president of the East African Law Society, claims the government of Bujumbura is fearful of the group's work with the international system of justice.
"We had been expecting these reprisals for a long time – actually since April 2015 when we participated in the movement contesting the president's third mandate. At the time, those participating were accused of being insurgents, and we were all hunted down to be killed," Bashirahishize exclusively told IBTimes UK from another African nation where he currently resides.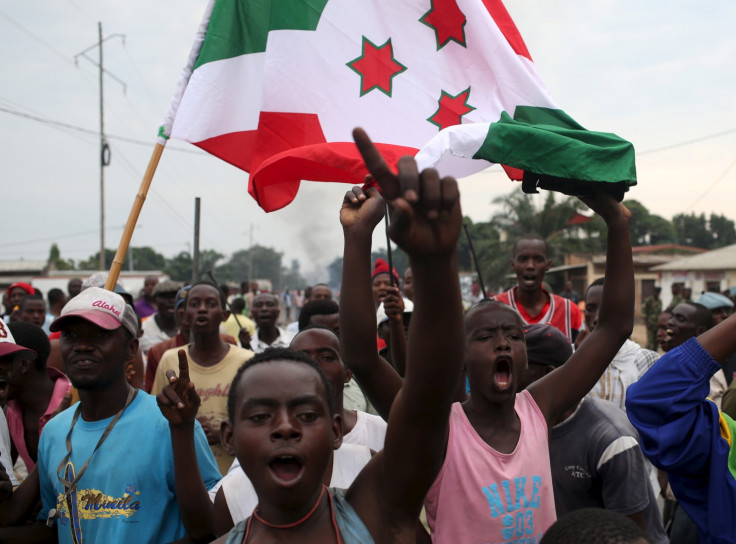 According to the lawyer, the regime has previously shown its will to radiate rights defenders amid a biased justice system: the chairman of the Bar, Isodore Rufyikiri, was radiated in January 2014 "simply because he was denouncing many violations".
"They want to deprive us from our quality of lawyer so that we are unable to engage the international justice regarding a number of cases," the lawyer explained, highlighting his work with a UN Working Group on Arbitrary Detention in relation to the detention of 19 military officers "selected on discriminatory bases", among others.
Nigarura, meanwhile, works with one of the organisations collecting evidence and providing information to the International Criminal Court (ICC), while Nshimirimana participates in a number of other cases of alleged crimes under international law.
Niyongere also represents 60 families of the victims of alleged extra-judicial executions that officially mandated a group of lawyers to bring cases to UN High Commissioner for Human Rights, as well as the International Criminal Court (ICC) – regarding alleged crimes against humanity committed in the east African nation.
Fears for lawyers' personal safety
"We are already in exile because we were already hunted down and we are many of our loved ones could face reprisals in this almost rogue state. We can't know far this can go," he said.
Referring to the fact his driver was assassinated in September 2015, he said, "if they radiate me from the Bar but that I stay alive, I'll continue the fight. I was not born a lawyer, but I was born with a heart that wants to help my country break from impunity."
Bashirahishize explained the group of lawyers intends to engage regional and international mechanisms, and hopes that the situation may not be irreversible.
© Copyright IBTimes 2023. All rights reserved.