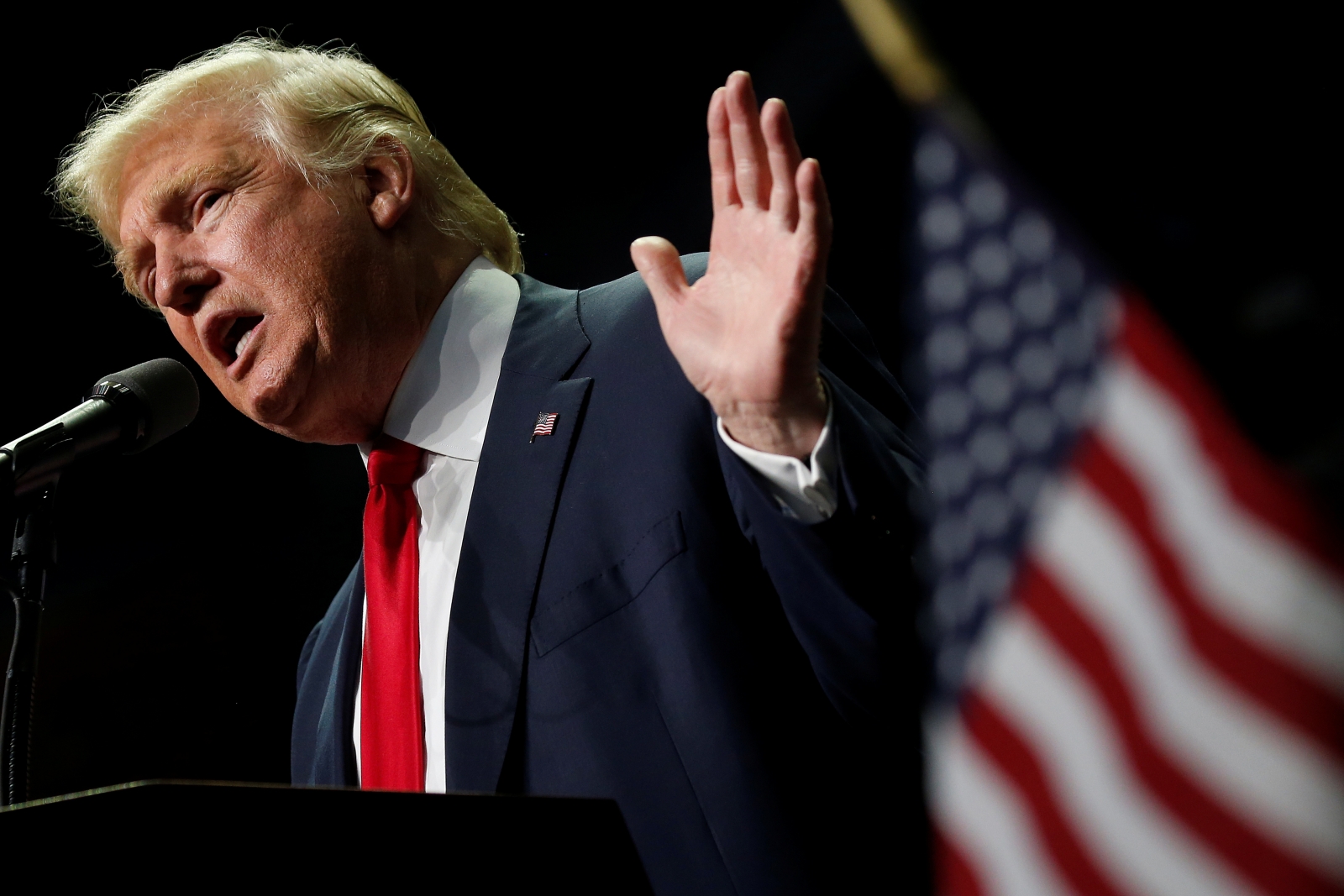 President-elect Donald Trump has announced he will step aside from ownership of the Trump Organization and all his business interests, a stunning 180 from claims he made last week.
Trump announced on Twitter that he will hold his first press conference in months on 15 December, alongside his children, to discuss the new ownership structure.
"Legal documents are being crafted which take me completely out of business operations," Trump wrote. "I feel it is visually important, as President, to in no way have a conflict of interest with my various businesses."
Trump said that while he was not mandated to step down he would remove himself from his businesses "in total" to "focus on running the country" and that the "presidency is a far more important task!"
Trump's statement is a reversal from others he made just a week earlier in an interview with the New York Times. When asked if he would sell his company Trump responded: "That's a very hard thing to do, you know what, because I have real estate. I have real estate all over the world."
Trump was pressed further about the business structure he would set up to ensure there was no conflict of interest in the decisions he made as president and their impact on his company profits. "In theory," he said, "I can be president of the United States and run my business 100%." Trump added that "the law is totally on my side, meaning, the president can't have a conflict of interest."
Trump said that technically he could run his "business perfectly, and then run the country perfectly." He noted that no one has come to the presidency with the same amount of wealth.
Jimmy Carter — who owned a peanut warehouse — was the last to become president while directly owning and operating a business. He put it into a trust that allowed the trustee administering it to sell it without his approval.