Donald Trump is off on his first foreign tour as US president and he's taking a whole lot of baggage with him. And that's just his family.
The bolshy billionaire relishes putting people's noses out of joint. He loves drawing attention to himself and dishing out tongue-lashings to anyone who doesn't agree with him.
Trump is a flaming match in the tinderbox world of international relations, where subtle, considered diplomacy rules. His brash, bullish style wins as many enemies as it does friends.
His nine-day itinerary spans the Middle East and Western Europe where he will visit American allies. But allies though they are, Trump's megamouth has set him up for some awkward exchanges.
He and his team have managed to offend every country he's due to visit.
Saudi Arabia
First stop for Trump is the Islamic Kingdom where he'll deliver a speech on Islam. Yes, he of the infamous Muslim ban. He who tweeted that his presidential rival wanted US "borders to be weak and open-and let the Muslims flow in. No way!"
And he's had a few words for the Saudis over the years.
Israel
Next stop, Israel, America's closest ally in the region. Trump cancelled a speech at the profoundly important Masada mountain fortress in Israel, a Unesco World Heritage site where Jewish rebels in around 73AD killed themselves rather than be captured while under siege by the Roman army.
Why? Because the Israelis wouldn't let him land his helicopter on top of it. In the swirling dust of the desert, it can be hard to land aircraft. And there is also the risk of damaging the ancient structure. Instead, he'd have to land nearby and get a cable car, which he wouldn't do.
And this isn't the only clash between the Israelis and the US over the visit. American consular staff in Israel reportedly told the Israeli government that Prime Minister Benjamin Netanyahu wasn't welcome on Trump's visit to the Western Wall, which is disputed territory with the Palestinians.
"It's none of your business," an American official told the Israelis, according to Israel's Channel 2. "It's not even part of your responsibility. It's not your territory. It's part of the West Bank." Israel reacted angrily and called the White House to demand an explanation.
The former US ambassador to Israel summed up the chaos:
The Vatican
"A person who thinks only about building walls, wherever they may be, and not building bridges, is not Christian," said Pope Francis when asked about Trump's policy to build a huge wall at the Mexican border to keep people out of America. The Pope later repeated that people should be "building bridges, not walls".
Trump's measured response? To bring up Isis: "If and when the Vatican is attacked by Isis, which as everyone knows is Isis's ultimate trophy, I can promise you that the Pope would have only wished and prayed that Donald Trump would have been president because this would not have happened...For a religious leader to question a person's faith is disgraceful...No leader, especially a religious leader, should have the right to question another man's religion or faith."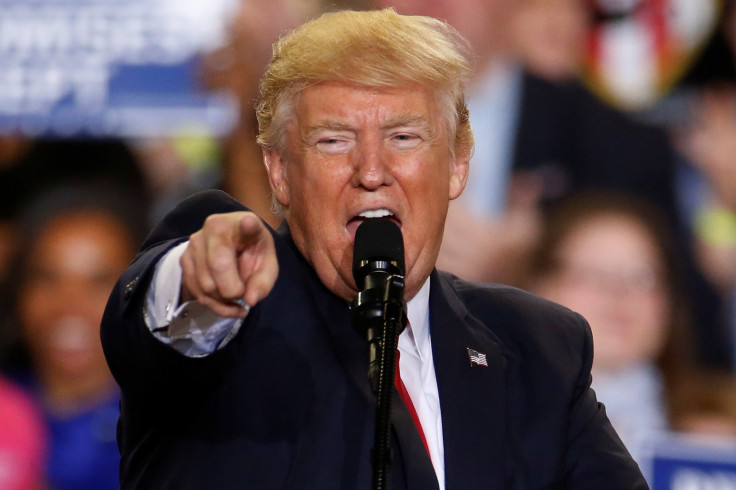 Belgium for Nato
Trump will also head to Brussels for a Nato summit. So let's hope nobody brings up what he said about both Brussels and Nato.
Italy for the G7
Trump will also be in Sicily for a G7 meeting. Hopefully he has now had time to develop some thoughts on the eurozone's third largest economy beyond his views on the Amanda Knox affair.