Donald Trump holds telephone talks with Xi Jinping and Shinzo Abe on North Korea situation
The Chinese president urges his American counterpart to show 'restraint' in dealing with Pyongyang.
US President Donald Trump has held separate telephone talks with Chinese and Japanese leaders over the tense situation on the Korean peninsula. The conversations are thought to have been arranged at the last minute, as a US Navy strike group led by supercarrier USS Carl Vinson races to the Korean peninsula.
Trump's talks come amid increased belligerence by North Korea against the US, South Korea and Japan. For its part, the Trump administration insists all options – including a military strike – are on the table.
Chinese President Xi Jinping, in the latest call, urged his American counterpart to show "restraint" in handling the Kim Jong-un regime.
He added that Beijing was ready to cooperate in pushing Pyongyang to scale down its nuclear and missile activities.
"We have improved understanding and I have established good working relations with [Trump]," the state-run Xinhua quoted Xi as saying, adding that he was looking forward to hosting the American leader on a state visit.
Though China remains a key trading partner and political ally of North Korea, Beijing is getting increasingly frustrated with Pyongyang over its constant threats.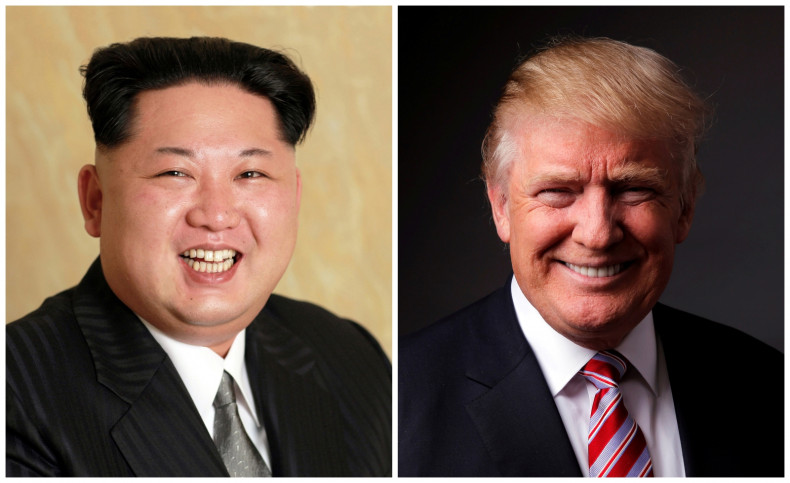 Japanese Prime Minister Shinzo Abe described his conversation with Trump as intense. The 30-minute phone call focused on the circumstances created by North Korea, added Abe.
He told reporters that Trump yet again insisted that "all options are on the table" over the rising tensions.
The two leaders also discussed the upcoming combined drills between Japanese destroyers and the USS Carl Vinson-led armada, which the North has threatened to attack.
"Our revolutionary forces are combat-ready to sink a US nuclear-powered aircraft carrier with a single strike," the Rodong Sinmun, the newspaper of the North's ruling Workers' Party, said in a commentary.
The newspaper likened the USS Carl Vinson to a "gross animal".