Donald Trump is leading Hillary Clinton by four points in one of this year's swing states.
In a poll of Florida voters by JMC Analytics, Trump is on 46 points, with Clinton on 42, Gary Johnson on 3 points and Jill Stein on 1.
Florida is a key state in this year's election as it carries 29 Electoral College votes and has oscillated between the Democrat and Republican candidates over the past six months — with Trump being more successful there than Clinton, thus far.
An overall average from polls of the state compiled by Real Clear Politics shows there is just a fraction of a point between the two candidates, with Trump seeing overall results of 44.3 and Clinton on 44.2.
Other key battleground states in the election include; Ohio, Michigan, Nevada and Colorado, among others, with Clinton taking a lead in the overall average polls taken from these states, with varying margins.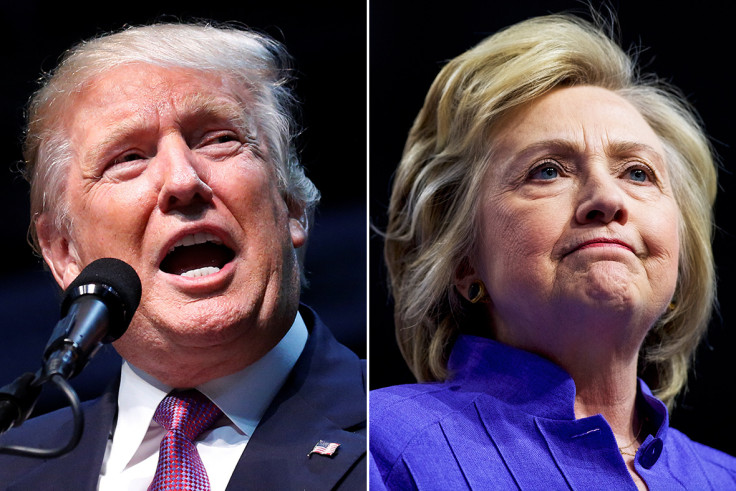 However, there is still much to play for, with Trump gaining ground in 'rust belt' states including Ohio, Michigan and Pennsylvania, proving particularly popular with independent voters — who could make all the difference to the GOP candidate if he can persuade them to go out and vote.
Trump is beginning to see his numbers swell once again following a dip in ratings after he engaged in a war of words with the Gold Star family of a Muslim US soldier, which resulted in Clinton taking a double-digit lead in the polls back in August.
As the numbers level out, with the latest general election head-to-head poll from LA Times/USC Tracking showing the pair tied, and Clinton five points ahead in a four-way race including Johnson and Stein in the ABC News/Washington Post poll, there is a great deal riding on the candidate debates and next 12 weeks of campaigning.