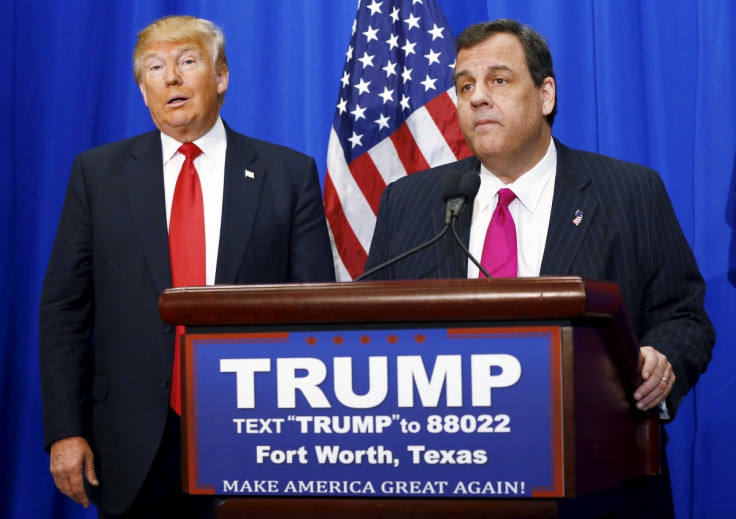 Republican presumptive presidential nominee Donald Trump appeared to mock the weight struggles of his rival-turned-supporter Chris Christie, telling a rally 'he's not eating Oreos anymore'.
Discussing his own boycott of Oreos, as a response to the company moving some of its jobs to Mexico, Trump said he wasn't eating the snack and pointed at New Jersey governor and former presidential hopeful Christie, who had lap band surgery in 2013 to lose weight.
"I'm not eating Oreos any more, you know that... but neither is Chris," Trump told supporters at a fundraiser to pay off Christie's debt accumulated by his defunct campaign for presidential nominee. "You're not eating Oreos anymore. No more Oreos... for either of us, Chris, don't feel bad, for either of us."
It is estimated Christie lost at least 100lbs following the non-invasive surgical procedure, with his weight previously a topic of public discussion – in fact some media outlets reported at the time of his lap band surgery that the governor lost weight in order to prepare to his presidential campaign.
Christie suspended his campaign to become the Republican presidential candidate in February and has since thrown his support behind Trump, with some suggesting he could be in the shortlist of candidates to become Trump's running mate.
Trump, who was headlining the fundraiser in support of Christie, also mentioned the amount of debt the New Jersey politician had accrued over the course of the campaign, telling supporters: "Chris paid off his entire debt tonight. The whole debt." It is believed more than $400,000 was raised at the event to cover a debt of $200,000 amassed by Christie.