Hillary Clinton has declared herself the victor in the race to become the Democratic presidential nominee, saying her contest with Bernie Sanders is effectively "done". Clinton has the support of 1,768 pledged delegates to the Vermont senator's 1,494, but including super-delegates – party members free to back the candidate of their choice – the gap widens significantly to 2,293-1,533.
The former secretary of state, who only needs 90 more delegates to clinch the Democratic nomination, told broadcaster CNN: "I will be the nominee for my party. That is already done, in effect. There is no way that I won't be."
Sanders admitted that he faced an "uphill fight" to wrest the nomination from Clinton at a rally in California on 18 May, but vowed to fight on until the final round of major primaries on 7 June.
His campaign released a statement dismissing Clinton's declaration of victory in the Democratic race.
"In the past three weeks voters in Indiana, West Virginia and Oregon respectfully disagreed with Secretary Clinton. We expect voters in the remaining nine contests also will disagree," it read.
"And with almost every national and state poll showing Sen Sanders doing much, much better than Secretary Clinton against Donald Trump, it is clear that millions of Americans have growing doubts about the Clinton campaign."
Trump criticism
Clinton did not rule out picking Sanders as her running mate and urged her rival to "do his part" in unifying the Democratic Party in the event of her clinching the nomination.
She alluded to her support for Barack Obama after losing out on the Democratic nomination to him in 2008.
"That's why the lesson of 2008 – which was a hard-fought primary, if you remember – is so pertinent here," she said.
"Because I did my part, but so did Sen Obama. We went to Unity, New Hampshire, together, appeared together, spoke together, and made it absolutely obvious that I was supporting him, that he was grateful for that support."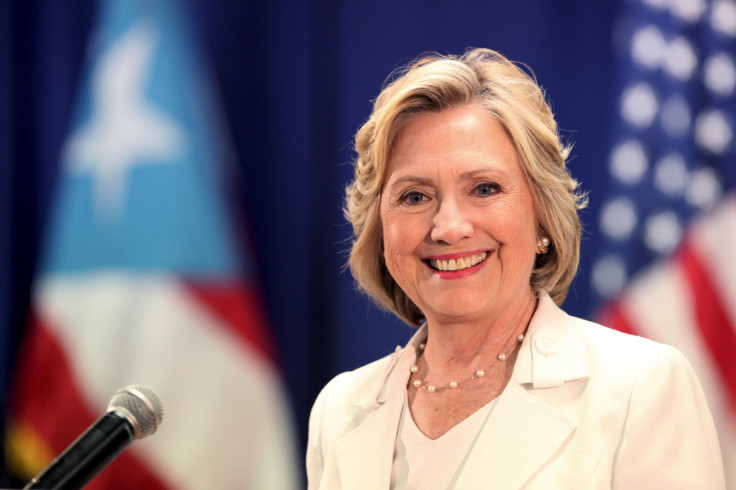 Clinton also repeated her criticism of Republican rival Trump, saying he was "not qualified" to be president.
Billionaire Trump, 69, has run a controversial presidential campaign, in which he has pledged to build a wall on the US-Mexico border to keep out illegal immigrants. He has also proposed a temporary ban on Muslims entering America.
Clinton told CNN: "When you run for president of the United States, the entire world is listening and watching.
"So when you say you're going to bar all Muslims, you're sending evidence to the Muslim world, and you're also sending a message to terrorists... Donald Trump is essentially being used as a recruiter for more people to join the cause of terrorism."