US President Donald Trump has reportedly ordered the Pentagon to plan a Washington DC military parade prompting critics to brand him a "wannabe banana republic strongman".
The plan was initially revealed by The Washington Post and later confirmed by White House press secretary Sarah Sanders.
Trump was said to have outlined his plans in a meeting at the Pentagon on 18 January, with Defence Secretary Jim Mattis and joint chiefs of staff chairman General Joseph Dunford also in attendance.
"The marching orders were: I want a parade like the one in France," an anonymous official told the Post about Trump's instructions. "This is being worked at the highest levels of the military."
Sanders said the president "has asked the Department of Defence to explore a celebration at which all Americans can show their appreciation" for the US military.
Trump was inspired by the July 2017 Bastille Day celebrations in Paris, the grand event which included a two-hour military parade along the Champs-Élysées to mark the centenary of America's foray into World War One.
After the march-past, he was reported to have told French President Emmanuel Macron, "It was two hours on the button, and it was military might, and I think a tremendous thing for France and for the spirit of France."
In September 2017, Trump told reporters, "To a large extent because of what I witnessed, we may do something like that on the Fourth of July in Washington down Pennsylvania Avenue. We're actually looking into it."
"Wannabe banana republic strongman"
Paul Eaton, a retired general and senior adviser to VoteVets - a progressive political action committee for US veterans - said, "Donald Trump has continually shown himself to have authoritarian tendencies, and this was just another worrisome trend.
"Unfortunately, we do not have a commander-in-chief right now as much as have a wannabe banana republic strongman," Eaton added. "It is clear that a military parade isn't about saluting the military, it is about making a display of the military saluting him."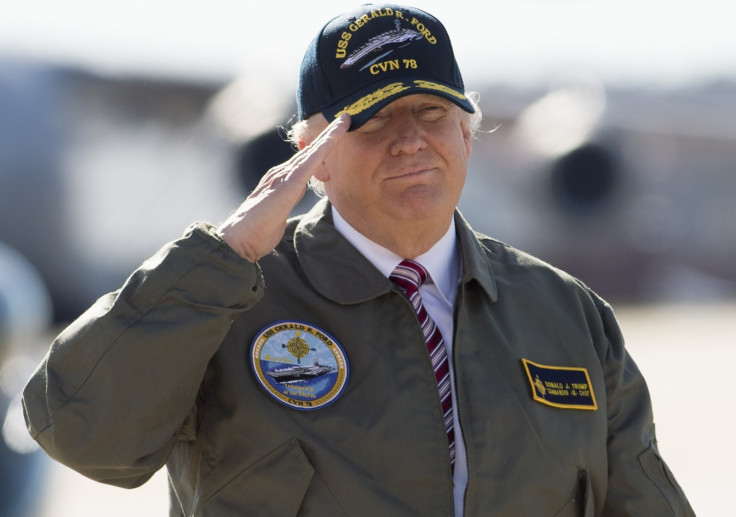 Discussing military parades, retired general Mark Hertling told CNN, "I don't know a whole lot of soldiers who like them.
"The military will do whatever the commander-in-chief asks them to do - but it's not a good idea for our military."
Trump's desire to be seen alongside military might is nothing new. In 2017, the Huffington Post reported that Trump's inauguration planning team asked the Pentagon to send them pictures of military vehicles that could be included in the president's inauguration parade in Washington DC.
Despite his apparent love of all things military, Trump faced criticism about his own military record, or lack thereof, throughout his presidential campaign. He received service deferrals in the Vietnam War four times due to university enrolment, and once due to bone spurs.
He also stoked controversy through his public spat with the parents of a Muslim soldier who was killed in the Iraq War, and in his dismissal of senator John McCain's military record.
A date has not yet been set for the proposed parade, but likely occasions are Independence Day on 4 July and Veterans Day on 11 November.
As for the cost of such a parade, the Post wrote: "The cost of shipping Abrams tanks and high-tech hardware to Washington could run in the millions, and military officials said it was unclear how they would pay for it."
The US has not held a military parade since the event to mark the end of the Gulf War in 1991, when parades were held over two days in Washington DC and New York.