Republican presidential nominee Donald Trump was regularly sexist on his TV show The Apprentice and frequently demeaned women, going as far as rating female contestants' breast sizes. Show insiders and former participants on the hit television programme have explained how Trump regularly made lewd or sexist comments and discussed openly which female contestants and crew members he would like to have sex with.
The billionaire property mogul repeatedly made comments about a camerawoman he said had a nice rear, comparing her beauty to that of his daughter, Ivanka, the Associated Press reported.
As Trump's attitude towards women has become a central issue in the 2016 presidential campaign, different individuals involved in the long-running TV show have collaborated on stories about the GOP nominee's crass behaviour during filming.
According to their accounts, in one season, Trump called for female contestants to wear shorter dresses that also showed more cleavage. Others said Trump had one female contestant twirl before him so he could ogle her figure.
The Trump campaign has refuted the information. "These outlandish, unsubstantiated, and totally false claims fabricated by publicity-hungry, opportunistic, disgruntled former employees, have no merit whatsoever," said Hope Hicks, Trump's campaign spokeswoman was quoted as saying.
"The Apprentice was one of the most successful prime-time television shows of all time and employed hundreds of people over many years, many of whom support Mr Trump's candidacy," she added.
According to reports Trump also referred to male contestants in his remarks about their female counterparts.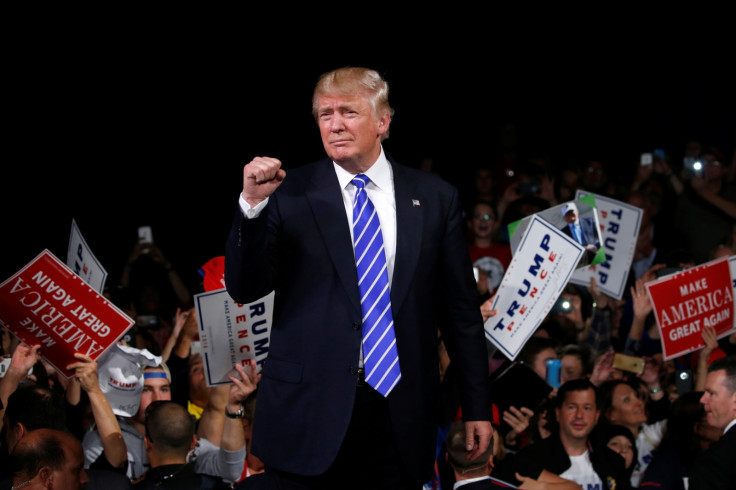 "We were in the boardroom one time figuring out who to blame for the task, and he just stopped in the middle and pointed to someone and said, 'You'd f**k her, wouldn't you? I'd f**k her. C'mon, wouldn't you?"' a former crew member explained.
"Everyone is trying to make him stop talking, and the woman is shrinking in her seat," they added.
In the aftermath of his first presidential debate with Hillary Clinton, Trump has come under fire for his remarks about a former Miss Universe winner who he referred to as "Miss Piggy". The reality TV star has been forced on to the defensive by his democratic rival who has attacked other remarks he has made about women.