Presumptive Republican nominee Donald Trump has revealed his top picks for a running mate. Trump is expected to announce his choice for the vice presidential part of the Republican ticket on Friday 15 July, ahead of the Republican National Convention in Cleveland, Ohio.
In an interview with The Wall Street Journal on 12 July, Trump said he was looking for a running mate who can be a "fighter skilled in hand-to-hand combat" to aid him in combating criticism on the campaign trail. Trump revealed several seasoned politicians are in his shortlist.
The real estate mogul listed New Jersey Governor Chris Christie, Indiana Governor Mike Pence, former House Speaker Newt Gingrich and Alabama Senator Jeff Sessions as some of the politicians he is considering.
According to the WSJ, Trump claims he not only wants a seasoned politician at his side but an attack dog. "I'm getting attacked from all sides," he said.
If it's an attack dog-type personality he is looking for, then Christie and Gingrich may be the men for the job.
Trump noted that personal chemistry was also key, saying: "You either have it or you don't. I clearly have it with Chris [Christie] and Newt [Gingrich]."
The WSJ reported that Trump has engaged in a series of high-profile auditions. On 12 July, he appeared with Pence during a fundraiser and rally. Earlier in July, Tennessee Senator Bob Corker told reporters he was not interested in being Trump's running mate after spending eight hours with him in New York and appearing at a rally in North Carolina.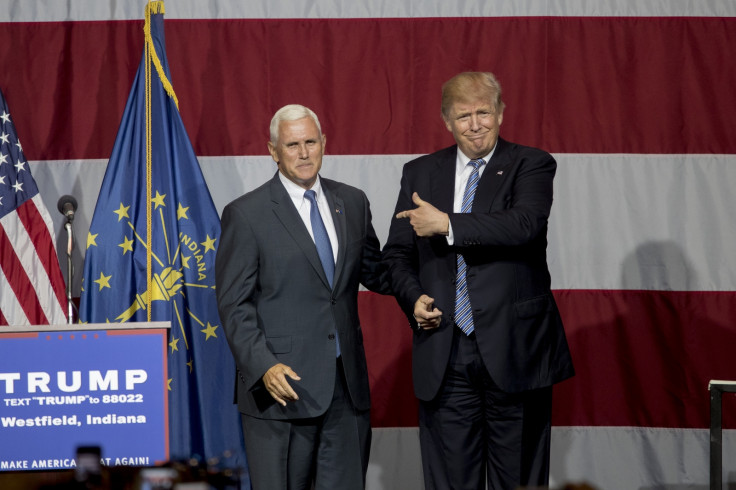 Iowa Senator Joni Ernst, who has met with Trump, effectively took herself out of the running when she announced she was focused on her job in the Senate, the WSJ reported.
Potential picks have reportedly had to respond a 113-question form on their background, finances and other information. They have also undergone multi hour interviews by a vetting team lead by attorney AB Culvahouse.
Trump is expected to showcase his vice-presidential pick during a public event on 15 July, NBC News reported. A joint appearance by the presumptive nominee and his running mate is expected on 15 July, though it is not clear if the pick will be released or even leaked earlier than that.
The bombastic GOP candidate told The New York Times that he intended to make a choice "over the next three-to four-day period of time," adding that his "gut" would be an important deciding factor.
The Republican National Convention will take place 18-21 July in Cleveland, Ohio. The Democratic National Convention will take place the following week, 25-28 July in Philadelphia, Pennsylvania.