US Republican presidential candidate Donald Trump has blamed France and Germany for the recent terrorist acts that have taken place within their borders, indicating he would subject residents from both nations attempting to enter the US to "extreme vetting."
He said France and Germany have been "totally" compromised by terrorism — and vowed in his presidential nomination acceptance speech to "immediately suspend immigration from any nation that has been compromised by terrorism."
He has reiterate d vow to ban Muslims entering Muslims from the US if he is president, and is now offering an "expansion" of that vision he said in a sometimes disjointed interview that's classical Trump on NBC's Meet the Press. He is currently "looking at territories," he said. "I'm talking territory instead of Muslim."
Trump added: "Our constitution is great. But it doesn't necessarily give us the right to commit suicide, okay?I cherish our constitution. We're making it territorial. We have nations and ... I'm going to be coming out over the next few weeks with a number of the places and it's very complex. Because we have problems in Germany and France."
"So this would limit immigration from France?" asked interviewer Chuck Todd.
Trump: "They've been totally compromised by terrorism," referring to both France and Germany. "And you know why?" he asked. "It's their own fault because they allowed people to come in their territory."
Todd pressed again: "So you would toughen up. You're basically saying, hey, French want to come over here, you've got to go through an extra check?"
Trump responded again: "It's their fault because they've allowed people over years to come into their territory. That's why Brexit happened, ok? Because the UK is saying, 'We're tired of this stuff.'"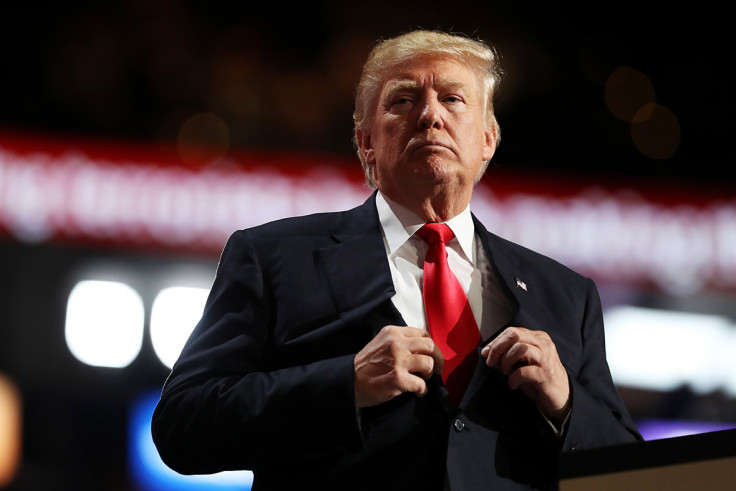 Todd noted: "You can get to the point where you're not allowing a lot of people to come into this country."
"Well, maybe we get to that point," Trump acknowledged, before adding: "We have to be smart and we have to be vigilant and we have to be strong. We can't be the stupid people."
Todd asked again, "So France, Germany, Spain ..?"
"Here's my plan, here is what I want: extreme vetting. Tough word. Extreme vetting," Trump responded. "We're going to have tough standards. If a person can't prove that they're from an area, and if a person can't prove what they have to be able to prove, they're not coming into this country."
Trump disputed perspectives by the media and political observers that his nomination speech at the Republican National Convention — which focused on economic hardship and rising crime rates he linked to "border-crossers" — was "dark."
It was an "optimistic speech," he said. "I talk about the problems but we're going to solve the problems."
Trump also reiterated that he wouldn't release his tax returns until an IRS audit is complete, although an audit doesn't bar him from making the documents public. US presidential candidates typically release their tax returns during a primary race.
Trump then stepped into one other hotly contested issue: his perspective on Roger Ailes, who has just been forced out as CEO of Fox News after a sex harassment lawsuit by former news anchor Gretchen Carlson. Following the allegations, six other women complained to Fox investigators that they were subjected to sexual harassment by the former CEO. Ailes is believed to be one of Trump's key advisers.
"He's been a friend of mine for a long time, and I can tell you that some of the women that are complaining, I know how much he's helped them," said Trump. "Now all of a sudden they're saying these horrible things about him. It's very sad. Because he's a very good person."