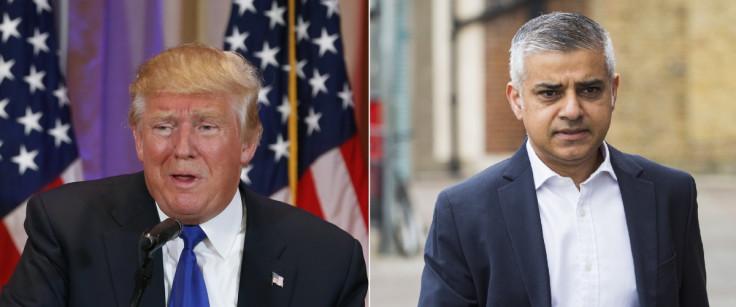 Donald Trump received global flack after he publicly announced his plans to ban all Muslims from entering the US, at least temporarily. And while the US presidential candidate believes the move will help curb terrorism, he does have some exceptions to the rule, one of them being the newly-elected Mayor of London Sadiq Khan.
"There will always be exceptions," the New York Times reported the Republican front runner as saying in a 9 May interview, when asked how his ban would apply to the Muslim mayor.
Trump indicated that he was "happy" about Khan's win. "I think it's a very good thing, and I hope he does a very good job because frankly that would be very, very good."
But when asked why he was happy, Trump had a jumbled reply. "Because I think if he does a great job, it will really [mean] you lead by example, always lead by example. If he does a good job and frankly if he does a great job, that would be a terrific thing."
In December 2015, the New York billionaire's campaign team released a press note stating: "Donald J Trump is calling for a total and complete shutdown of Muslims entering the United States until our country's representatives can figure out what is going on." The move was made following the November terrorist attacks in Paris that took the lives of 130 people.
Prior to Trump's statement of Khan, the London mayor had told Time magazine that he plans to visit the US "before January in case Donald Trump wins".
"If Donald Trump becomes the president I'll be stopped from going there by virtue of my faith, which means I can't engage with American mayors and swap ideas," he said in the interview.