US President-elect Donald Trump has responded to Michelle Obama's claim that the country has no hope left, telling his supporters that couldn't be further from the truth.
Obama had answered a question from Oprah Winfrey during a CBS interview about whether the new administration had seen the level of hope achieved by Barack Obama, Fox News reported.
The first lady had responded: "Yes, I do. Because we feel the difference now," she says. "See now we are feeling what not having hope feels like, you know. Hope is necessary. It is a necessary concept."
However Trump told a rally of his supporters he felt Obama's comments had been misconstrued, The Hill reported.
"We have tremendous hope, and we have tremendous promise and tremendous potential," Trump said at a thank you rally.
"And I actually think she made that statement not meaning it the way it came out.
The Republican added: "Beyond hope, we have such potential. This country has such potential. You watch, it's going to be so special. Things are going to happen like you haven't seen happen in many many decades," he said.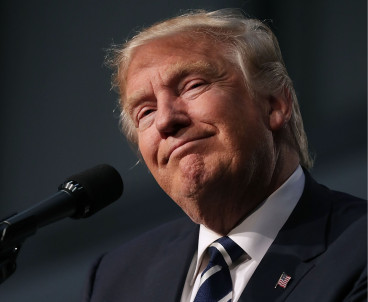 "This is truly an exciting time to be alive. The script is not yet written."
The president-elect has had to fend off a number of negative comments coming from the White House over the past week.
As news emerged that US intelligence agencies believe Russian president Vladimir Putin was involved in hacks on the US election, White House spokesperson Josh Earnest said Trump must have known Russia was involved.
But although Trump slammed Earnest, he made it clear he did not believe the sentiment was necessarily shared by Barack Obama, with the president also attempting to maintain a peaceful transition between the two camps.