President-elect Donald Trump appeared to back down from his campaign promise to appoint a special prosecutor to investigate Hillary Clinton and her private email server during his first post-election interview with 60 Minutes. Trump did not rule out following through with his threat but softened his statements against his campaign rival.
"I'm going to think about it," he said to 60 Minutes correspondent Lesley Stahl. "Um, I feel that I want to focus on jobs, I want to focus on healthcare, I want to focus on the border and immigration and doing a really great immigration bill. We want to have a great immigration bill. We want to have a great immigration bill. And I want to focus on—all of these other things that we've been talking about."
Trump said that Clinton "did some bad things" but that she and her husband Bill Clinton were "good people." He told Stahl: "I don't want to hurt them, I don't want to hurt them. They're, they're good people. I don't want to hurt them. And I will give you a very, very good definitive answer the next time we do 60 Minutes together."
FBI Director James Comey announced in July that the agency would not recommend charges against Clinton following a full investigation. Then in late October, Comey sent the election into a tailspin when he decided to inform Congress the agency had discovered emails that could be relevant to the email server investigation.
On 6 November, the FBI said the emails provided no new evidence and that it would not change its earlier recommendations.
Former New York City Mayor Rudy Giuliani, vice chairman of Trump's transition team, said Trump might prosecute Clinton.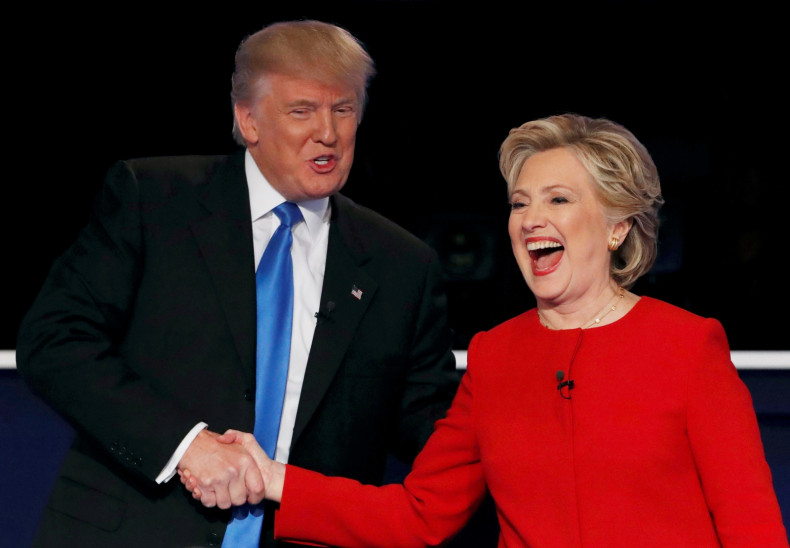 "As a lawyer, I hate to use the 'on the one hand, but the other,' but on the one hand, you don't want to disrupt the nation with what might look like a vindictive prosecution, even though it might not be," Giuliani said in an interview with ABC News.
"On the other hand, you want equal justice under the law, and if she has violated the law—you know, the FBI never completed the [Clinton] Foundation investigation. That's, as far as I know, that's still an ongoing investigation. They completed the email investigation, but not the Foundation investigation," he continued.
Fortune reported that Giuliani is among the contenders for the next attorney general. "I guess the next attorney general is going to have to figure that out," he said. I don't know if that will be me or not, but the next attorney general would have to figure that out."