In a sharp reversal on his stance on leaked information during the election campaign, President Donald Trump told Republican lawmakers that his administration is going to make officials who leak information "pay."
"We are going get the leakers... we are gonna find the leakers and they'll pay," Trump said during a meeting with several House Republicans at the White House on Thursday (16 February).
Early in the day Trump tweeted a warning to "low-life leakers" of classified information that they will be caught. The president has been facing a series of reports in the media about multiple contacts between members of his election campaign and Russian officials in the year before the election.
On Monday the president's top National Security Advisor Michael Flynn was forced to resign after leaks revealed he misled Vice-President Mike Pence about his discussions about lifting sanctions on Russia with Russia's ambassador to the US. It was also revealed that Trump knew these facts for some weeks and did nothing to discipline Flynn. The former Army Lieutenant General was "treated so badly" by the media, Trump said Wednesday.
In a pair of tweets Thursday, Trump wrote that "leaking, and even illegal classified leaking, has been a big problem in Washington for years. Failing @nytimes (and others) must apologize!" He added that "the spotlight has finally been put on the low-life leakers! They will be caught!"
The stories were originally reported by The Washington Post and the New York Times. On Wednesday Trump called those papers "failing" and chastised them because "information is being illegally given to" them. In December 2016, the Post reported it is "profitable and growing" while The New York Times has shown that subscriptions are rising rapidly.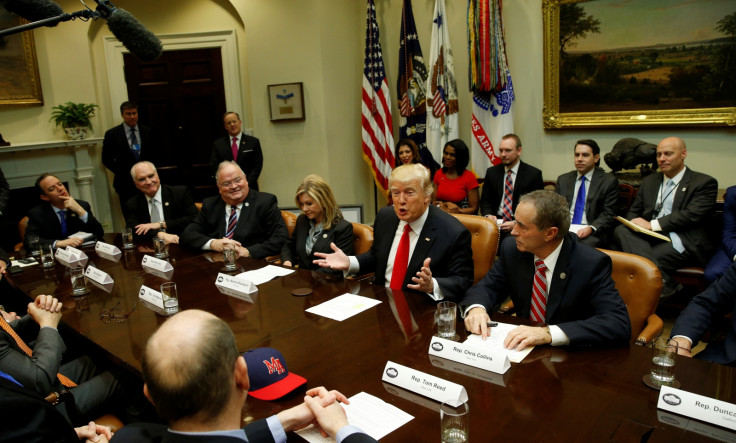 Trump's decision to crack down on leakers is a reversal of a position he took on the campaign trail. "Very little pick-up by the dishonest media of incredible information provided by WikiLeaks," Trump tweeted on 12 October 2016, following WikiLeaks release of emails hacked from the Democratic party and Democrat Hillary Clinton's election campaign.
"Russia, if you're listening, I hope you're able to find the 30,000 emails that are missing, Trump said at a press conference 27 July, 2016, refering to emails Hillary Clinton had deleted from her controversial private server.
Yet when it came to government officials leaking in the past, Trump was critical of his presdecessor President Barack Obama. "The Justice Department's investigation into the national security leaks is not independent," Trump wrote on Twitter in 2012. Obama also became known for prosecuting more leakers and whistleblowers under the Espionage Act than all previous administrations.