What is the emoluments clause and is President Donald Trump violating it?
Trump's Chinese trademark court case win raises fresh questions about law against US officials benefiting from foreign governments
President Donald Trump has won a Chinese court case giving him rights to his brand name there after he told China's leader Xi Jinping that he accepted the 'One China' policy last week.
More than ten years ago, in 2006, Trump applied to register his trademark in China for real estate projects. However, his application was rejected in 2009 after the state found the trademark belonged to another man — leading to a protracted court case that Trump lost and appealed.
A matter of days after Trump won the 2016 US election, the appeal turned in his favour. His right to the Trump brand for 10 years was provisionally approved in China on 14 November 2016.
Trump soon began to question the One China policy that forms the foundation of US-Chinese relations. He did this during the 90-day public-notice period allowing people to challenge his freshly won court case.
The win raises fresh questions about whether the president is violating the US Constitution. A clause in America's founding document known as the emoluments clause bars public servants from accepting anything of value from foreign governments unless approved by Congress.
"A different conclusion might be reached if Trump had been treated like everyone else seeking a trademark, but the evidence does not point in that direction," said Richard Painter, chief White House ethics lawyer under President George W Bush in an email to the Associated Press.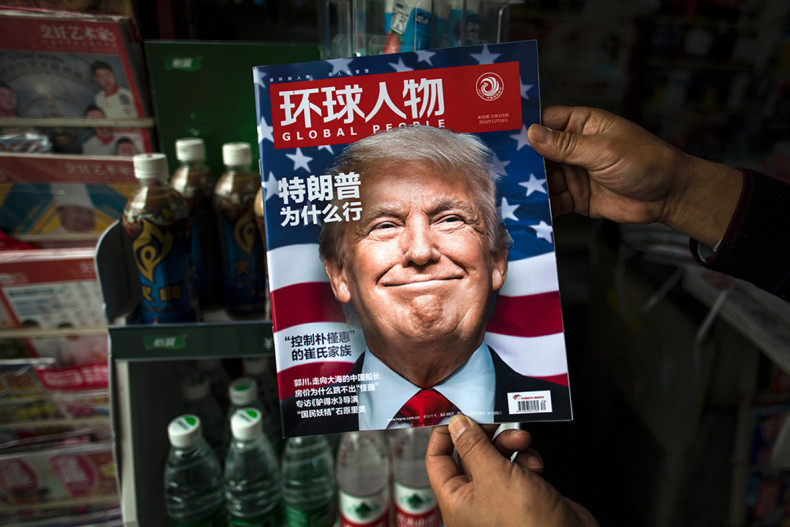 Alan Garten, chief legal officer of the Trump Organization, said Trump's trademark case predates his election. Trump has, so far, resigned from more than 400 companies and placed his two eldest sons, Donald Trump Jr and Eric Trump, in charge of the Trump Organization, Garten pointed out. However, "the purpose of the trust is to hold assets for the exclusive benefit of Donald J Trump," recent filings show.
To truly avoid any conflicts of interests, Trump should put his businesses in a blind trust administered by people without connections to him or his family, argued a bi-partisan group of former elected officials and advisers in Republican and Democrat administrations in January.
"Never before have the people of the United States elected a president with business interests as vast, complicated, and secret as those of Donald J Trump," reads a civil lawsuit filed in a New York federal court against President Trump on 23 January by the non-profit Citizens for Responsibility and Ethics in Washington (CREW).
"Now that he has been sworn into office as the 45th President of the United States," the case continues, "those business interests are creating countless conflicts of interest, as well as unprecedented influence by foreign governments, and have resulted and will further result in numerous violations of... the 'Foreign Emoluments Clause.'"