Donald Trump criticised Conservative Congress members of planning last-ditch effort to prevent him from becoming the party's next presidential nominee. While speaking at his campaign rally in Last Vegas on Saturday, the tycoon threatened to stop fundraising for the party if the Republicans do not rally around him.
Trump has accused the "insurgent group" of denying him delegates at the party's upcoming convention in July. Several Republicans in Congress said that they will not attend the party convention and are not endorsing his candidacy, while other delegates hope to change party rules to choose a different nominee, an option that is seen as very unlikely, to analysts.
"Now you have a couple of guys that were badly defeated and they're trying to organise maybe like a little bit of a delegate revolt,'' he said. ''I thought they already tried that.''
Trump called the attempts "illegal" and also dismissed the effort as a fabrication of the media, telling supporters, "It's all made up by the press. It's a hoax, I'm telling you."
Some Republicans have been resisting Trump's because of his inflammatory rhetoric. Trump also suggested there was no suitable candidate to replace him. "Who are they going to pick? Who are they going to pick? I beat everybody. But I don't mean beat — I beat the hell out of them,'' he said to his supporters.
The billionaire businessman said he was prepared to stop fundraising and return to self-funding his campaign. "I'd love to do it. You know, life is like a two-way street."
Trump's national support dropping is declining rapidly.
Latest analysis of polling data from Real Clear Politics released on 19 June shows that 39% of voters support him – a drop of 3.4% since 1 June and his worst showing since April 2016.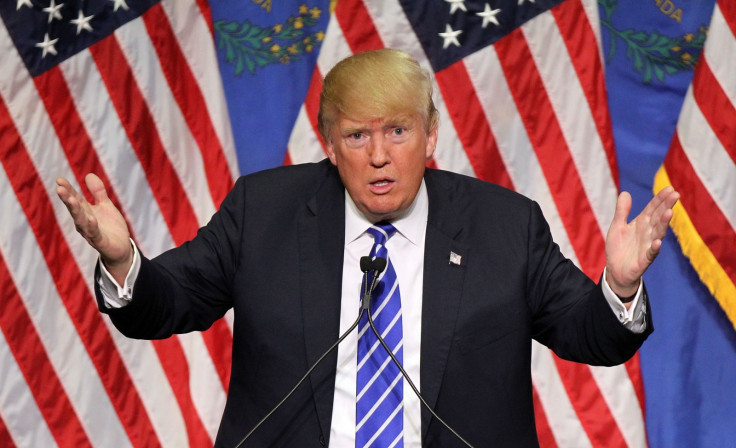 A few thousand people turned up to Trump's event on Saturday, but many seats were left empty because of delayed screening which Trump had blamed on the Transport Security Administration.
Trump, who once tweeted that President Obama is an Islamic State supporter, increased his criticism of Obama after the Orlando shooting massacre. ''If you think Orlando was the end of it with this weak attitude and this pathetic president we have, it wasn't, folks.''
He told supporters: ''You are going to have problems the likes of which you've never seen unless Donald Trump becomes your president.''