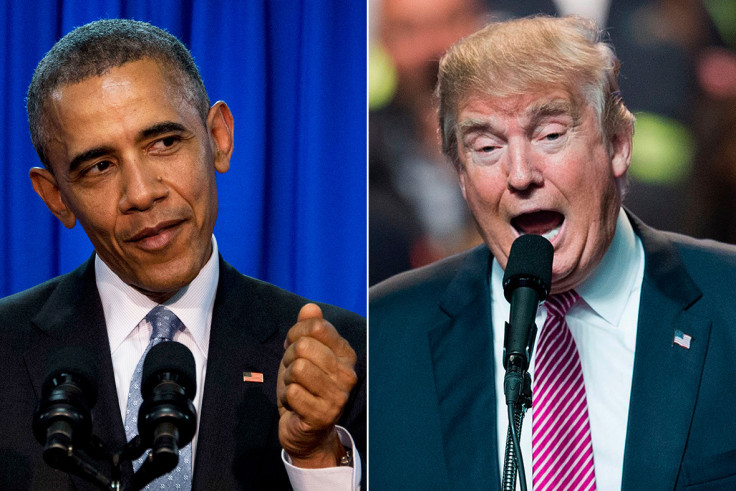 US president Barack Obama has said world leaders are 'rattled' by presidential hopeful Donald Trump, whose opinions the incumbent leader described as 'ignorant'. Speaking at a news conference in Japan, Obama said foreign leaders were not sure how seriously to take the Republican presumptive presidential nominee's opinions, PA reported.
The president also suggested some of the legislation and ideas proposed by Trump – who has suggested building a 'great wall' to separate Mexico and the US, defunding Planned Parenthood and redacting Obama Care – show a cavalier attitude that's more to do with making headlines than public policy.
He added that Trump also displayed an ignorance of world affairs with his suggestions – something Democrat frontrunner Hillary Clinton has stressed in her anti-Trump campaign.
Following the Egypt Air plane crash, Trump immediately stated it was a terrorist incident, before it had been fully investigated, and reiterated his pledge to be tough on terror and ban Muslims from entering the US – something Clinton said would exacerbate the problem of terrorism and cause problems between the US and majority-Muslim nations.
President Obama also fielded questions about the competition between Democrat hopefuls Clinton and Bernie Sanders, amid fears the long-running battle between the two is less than cordial.
Obama explained sometimes people get 'grumpy' during primary season but added they were ideologically similar.