Donald Trump vows to boycott Fox News after 'unfair treatment'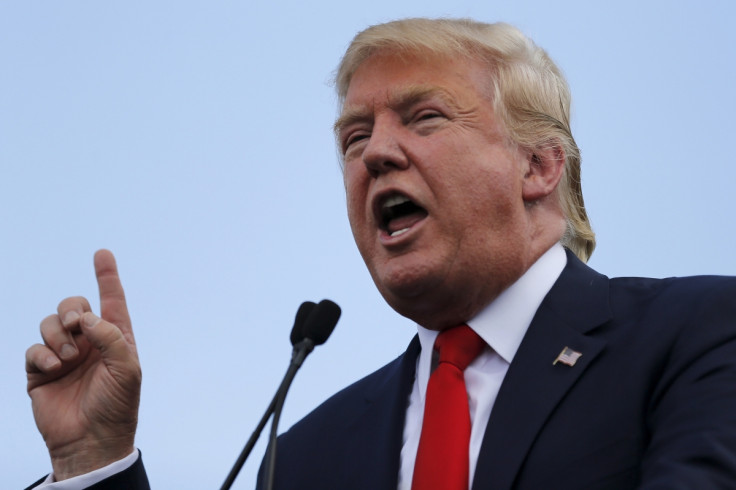 Controversial Republican presidential candidate Donald Trump has decided to boycott Fox News. The businessman, who is the frontrunner for the Republican nomination, wrote on Twitter on Wednesday (23 September): "@FoxNews has been treating me very unfairly & I have therefore decided that I won't be doing any more Fox shows for the foreseeable future."
Trump has repeatedly clashed with Fox, most recently issuing a series of tweets slamming the network's coverage of him on Monday and Tuesday night.
In a statement released on Wednesday, Fox News said the spat started after Trump's appearance on a Thursday episode of "The O'Reilly Factor" was canceled. "The press predictably jumped to cover his tweet, creating yet another distraction from any real issues that Mr. Trump might be questioned about," the statement read.
"When coverage doesn't go his way, he engages in personal attacks on our anchors and hosts, which has grown stale and tiresome. He doesn't seem to grasp that candidates telling journalists what to ask is not how the media works in this country."
On Tuesday, Trump attacked Fox News anchor Megyn Kelly, writing that the "highly overrated" host should take a vacation. He had previously taken to Twitter to blast her on 24 August, after Kelly returned from vacation to host her hit show The Kelly File. The billionaire businessman tweeted that Kelly was "off her game" and that she must have had a "terrible vacation".
In a statement released the following day, Fox News Chairman and CEO Roger Ailes said that Trump's attack on Kelly was "bullying" and "is as unacceptable as it is disturbing."
Trump rubbished accusations of misogny and bullying in August, after he commented about Kelly during an interview with CNN on 7 August: "You could see there was blood coming out of her eyes. Blood coming out of her wherever." He previously retweeted several disparaging comments made by his supporters calling her a bimbo.
Last week, the billionaire businessman came under fire for not challenging a supporter at one of his campaign events, who said US President Barack Obama was a Muslim and "not even an American." In response to the furore, Trump said he was not obligated to defend Obama every time someone made a controversial statement about him.
© Copyright IBTimes 2023. All rights reserved.