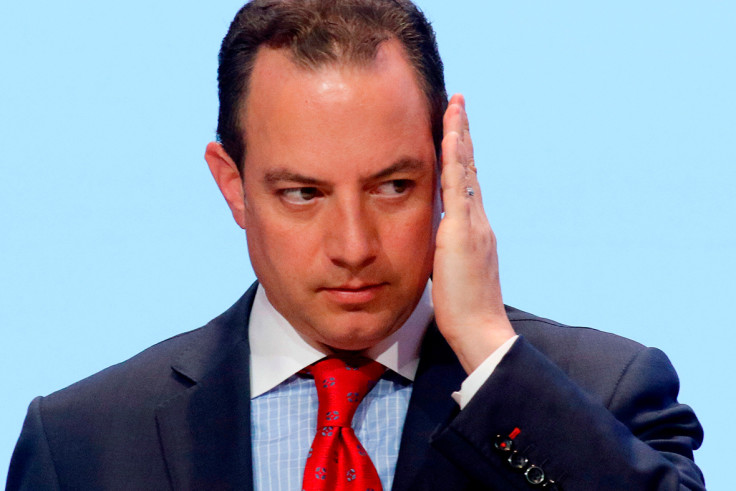 Donald Trump's relationship with the press might continue to sour based on his team's plans to shake up the relationship the White House has with news outlets. Incoming chief of staff Reince Priebus hinted that changes would be made to the White House Press Corps, including a revision of the seating chart.
In a radio interview with Hugh Hewitt, Priebus said it was time to drop some of the traditions of the James Brady Press Briefing Room which he described as "mundane" and "boring".
"I think that many things have to change, and I think that it's important that we look at all of those traditions that are great, but quite frankly, as you know, don't really make news. And they're just sort of mundane, boring episodes," he said. "And you know, even looking at things like the daily White House briefing from the press secretary, I mean, there's a lot of different ways that things can be done, and I can assure you we're looking at that."
The Trump cabinet pick claimed that seating chart system of the briefing room was started during the Obama administration. "In the Bush administration, you just took a seat, and I guess there were a couple of people that have had reserved spots," he said. "But for the most part, the more formalized reserved seating piece came in over the last eight years. That issue is being talked about."
However, White House Correspondents Association President Jeff Mason released a statement pointing out Priebus' "notable factual inaccuracy". "The WHCA assumed responsibility for assigning the seats in the briefing room over the last two decades at the request of both Republican and Democratic administrations, who were mindful of the potential appearance of playing favourites if they assigned the seats themselves," he stated.
"The WHCA looks forward to meeting with the incoming administration to address questions and concerns on both sides about exactly this sort of issue."
Current White House Press Secretary Josh Earnest also addressed Priebus' remarks during his daily press briefing.
"We do not [have control over the seating]. It certainly predates President Obama's presence in the White House," Earnest said on 14 December. "The White House press corps has worked among yourselves to organise the seating arrangements in this room, and I certainly would recommend to the incoming administration that they collect and familiarise themselves with some basic facts as they consider what sort of policies to implement moving forward."
Many media outlets are concerned about the kind of relationship they can expect to have with the Trump administration. During his campaign, the president-elect blacklisted some organisations, threatened to sue others and publicly attacked individual journalists.