North Korea has warned the US to refrain from hurting its dignity. If Washington fails to exercise caution it must be prepared to face a "deadly strike", North's foreign ministry official Jon Min Dok said on Saturday (27 August).
According to a report by AP, Jon said that Pyongyang's nuclear weapons developments were a result of "outrageous nuclear intimidation" by the US.
"The best way for the U.S. to escape a deadly strike from us is by refraining from insulting our dignity and threatening our security, by exercising prudence and self-control," Jon told Associated Press Television News (APTN).
This development comes after the U.N. Security Council strongly condemned four North Korean ballistic missile launches in July and August on Friday (26 August). The council called it as "grave violations" of a ban on all ballistic missile activity.
China, which is an ally of Pyongyang, along with 14 other member nations, approved a common statement and agreed to take "significant measures" in response to the North's missile tests in the recent few months.
China's move comes as a surprise as it had previously blocked the US and other member states' attempt from delivering a statement against the North.
The council also called on all its members "to redouble their efforts" to implement sanctions against Kim Jong-un's government and stressed "the importance of working to reduce tensions in the Korean peninsula and beyond."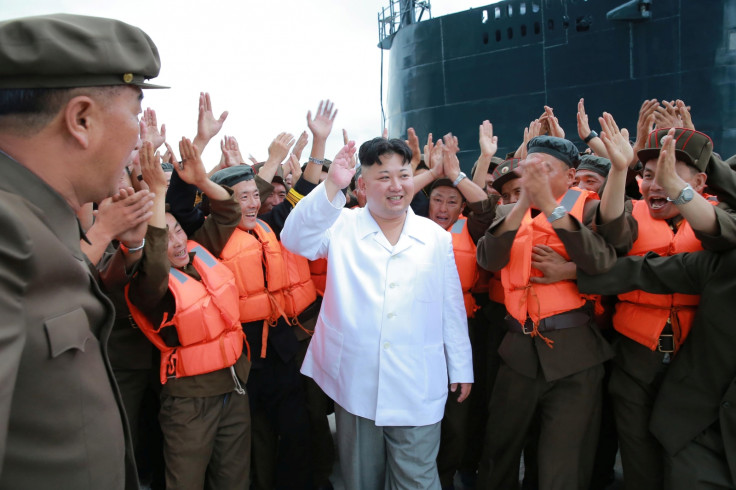 On Wednesday (24 August) Pyongyang fired a ballistic missile from a submarine off its east coast. It reportedly flew about 500km (310 miles) before landing in Japan's air defence identification zone in the East Sea.
It was said to be the longest distance ever covered by a submarine-based launch by the isolated country, with North Korean leader Kim Jong-un announcing it to be the "greatest success". He even claimed the recent missile test now puts the US and the Pacific "within the striking range" for his country.
Japan's Prime Minister Shinzo Abe strongly condemned the launch and called it an "unforgivable, reckless act" that posed a great threat to his country's security.
However, Jon said the launch did not cause any damage to the neighbouring countries. He added it only proved the Pyongyang's "great power and inexhaustible strength in the face of the trials of history and the challenges of our enemies", APTN reported.