Donald Trump's ghostwriter - who penned runaway best-selling book The Art of the Deal, called his one-time boss a sociopath, stating that he is convinced he could herald the end of civilisation, according to reports on Monday 18 July.
Tony Schwartz, who has written a number of popular business books, told the New Yorker that he has a "deep sense of remorse" for contributing to Trump's popularity by creating a positive profile of the future candidate in the book.
"I put lipstick on a pig," Schwartz told the magazine. "I feel a deep sense of remorse that I contributed to presenting Trump in a way that brought him wider attention and made him more appealing than he is." He said if he could write another Trump book he would entitle it The Sociopath.
Schwartz ominously added: "I genuinely believe that if Trump wins and gets the nuclear codes, there is an excellent possibility it will lead to the end of civilisation."
Asked on ABC why he waited so long to speak out against Trump, Schwartz responded: "We had a successful experience together. I never in a million years thought he would run for president. Had I thought that 30 years ago, I wouldn't have written the book. It didn't seem like it was important to speak out. I now feel it's my civic duty."
Ironically, Trump cited the book supposedly written by himself as a key qualification for his presidential run. "We need a leader that wrote The Art of the Deal," Trump boasted — and he wasn't talking about Schwartz, who said he wrote "every word" of the book.
Starting in late 1985, Schwartz spent 18 months with Trump — camping out in his office, hitching rides on his helicopter, hanging out at meetings, and spending weekends at his homes. Schwartz believes he had got to know him better than almost anyone else outside the Trump family.
Bizarrely, Trump loved an article Schwartz had written for the New Yorker profiling the real estate mogul as a landlord thug intent on driving out rent-protected tenants from an apartment building on Central Park. He eventually invited him to ghostwrite his book.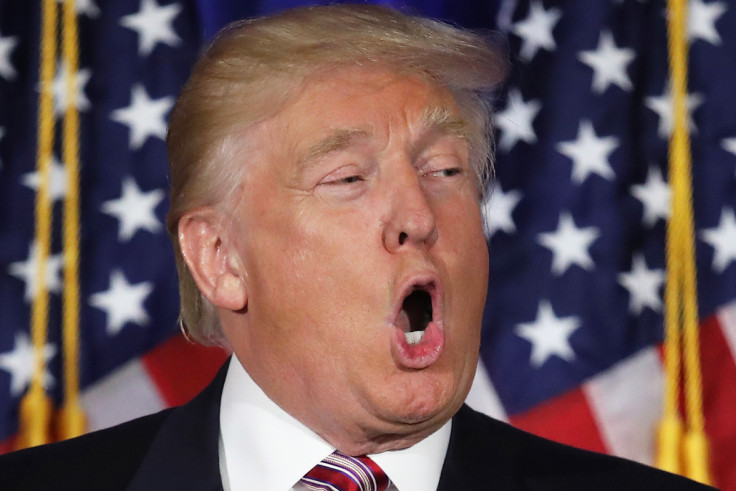 "I was shocked," Schwartz said in the interview. "Trump didn't fit any model of human being I'd ever met. He was obsessed with publicity, and he didn't care what you wrote. Trump only takes two positions. Either you're a scummy loser, liar, whatever, or you're the greatest. I became the greatest."
Schwartz also found Trump had an incredibly short attention span, stating the bombastic billionaire had a difficult time reflecting and coming up with the information Schwartz needed to write the book. "If he had to be briefed on a crisis in the Situation Room" as president, "it's impossible to imagine him paying attention over a long period of time," said the rattled writer.
He believes the presidential candidate's short attention span has left him with "a stunning level of superficial knowledge and plain ignorance," adding: "I seriously doubt that Trump has ever read a book straight through in his adult life."
Schwartz he is haunted by the fact that "I created a character far more winning than Trump actually is."
Trump's response? He insisted to the New Yorker: "I wrote the book."
However, Howard Kaminsky - the former head of Random House, which published The Art of the Deal - told the magazine: "Trump didn't write a postcard for us."