The woman once thought to be a possible running mate for Republican presidential candidate Donald Trump will not attend the GOP convention because her home state of Alaska is a "long ways away," explained Trump.
Trump insisted in an interview that he had invited Palin to come to the convention in Cleveland, 3,000 miles (nearly 5,000 km) from the state where Palin used to be governor.
"She was asked," Donald Trump told the Washington Examiner. "It's a little bit difficult because of where she is. We love Sarah. Little bit difficult because of, you know, it's a long ways away."
The former governor of Alaska has managed throughout her political career to travel long distances.
She endorsed Trump for the Republican nomination in Des Moines, Iowa, ahead of that state's caucuses and has campaigned with him on several occasions across the country, including California, Oklahoma and even Florida, which at 4,000 miles (6,400 km) away, is even a longer distance from Alaska than Cleveland.
She also traversed the entire nation as the running mate of former Republican presidential candidate and Arizona Senator John McCain.
Alaska delegates will manage to make the trip. Palin hasn't turned out to be the Trump campaign dynamo that supporters initially predicted she would be.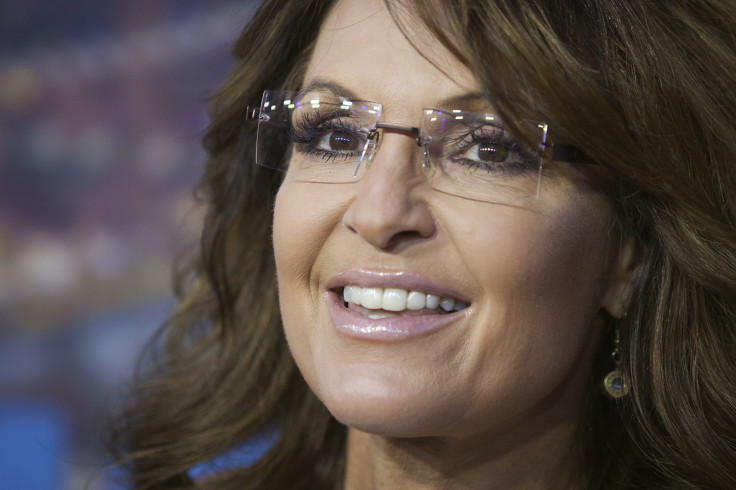 It also did not help that a watchdog group found she had spent thousands of her Political Action Committee dollars not on any conservative politicians, but on consultants for herself, a glitzy wardrobe and stays at the Waldorf Astoria hotel in New York.
Also bad news for Palin were recent leaks by Guccifer 2.0 of files reportedly gathered on her by the Democratic Party, including controversial comments she made to the press along with a full copy of Palin's Twitter feed in 2011.
Some people who will be speaking at the Republican convention at Trump's invitation include billionaire Silicon Valley entrepreneur Peter Thiel (who bankrolled the massive Hulk Hogan libel suit that is bankrupting Gawker).
There will also be sports celebrities such professional golfer Natalie Gulbis and conservative former star quarterback Tim Tebow, and governors Rick Scott of Florida and Scott Walker of Wisconsin, reports the New York Times. Trump's wife, Melania, and his children are also slated to speak.
Trump has described his list of speakers as a roster of "winners."