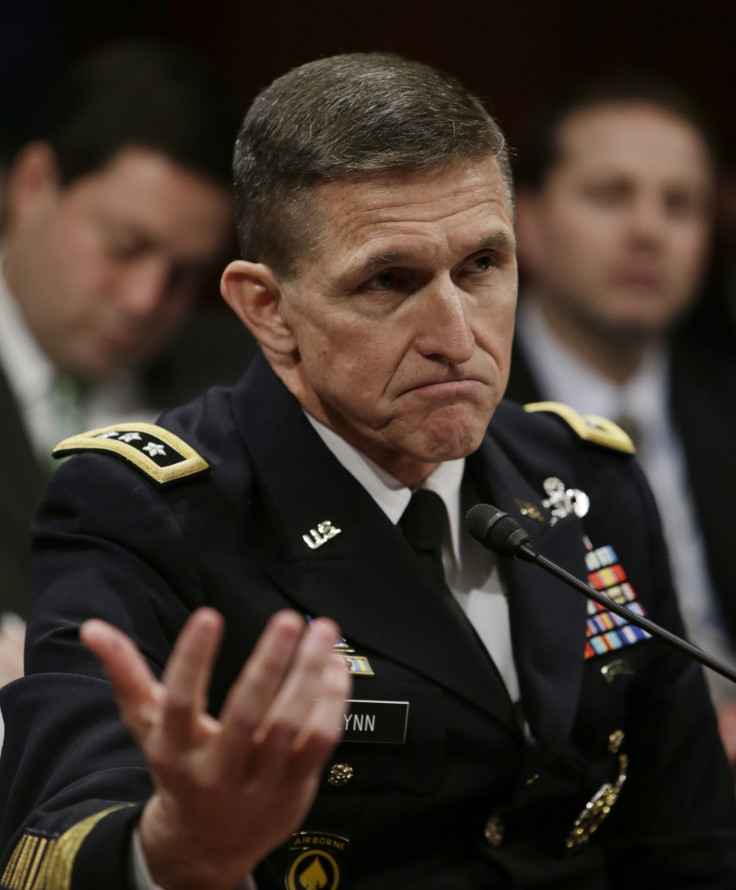 There might be a bit of a problem with US presidential candidate Donald Trump's running mate: Retired Lieutenant General Michael Flynn says he's pro-choice when it comes to abortion — and is apparently a Democrat.
"I think women have to be able to choose," said the former chief of the Defence Intelligence Agency for the Obama Administration, which puts him sharply at odds with Trump and the Republican Party. "They are the ones that have to make the decision because they're the ones that are going to decide to bring up that child or not," he said in an interview on ABC's This Week.
Flynn also seemed to diverge from the GOP position on same-sex marriage when he said "what people do in their private lives, these are not big issues that our country's dealing with."
The Trump campaign is seriously considering Flynn to be the presumptive nominee's vice presidential candidate.
But Trump has a very diiferent attitude about a woman's right to abortion. Earlier this year he said that women should be criminally prosecuted if they obtain an illegal abortion — then backtracked after major criticism
Trump has also indicated that he believes abortion is murder, and has vowed to appoint anti-abortion justices to the Supreme Court if he wins the presidency. He has declared himself "pro-life with exceptions."
Asked on ABC if he wanted to be vice president, Flynn said that he is "honoured" to be considered.
"It's amazing to me, for a kid from a little town in the smallest state in the union, Rhode Island," said Flynn. "It's a pretty big deal."
Flynn, a military hawk who served 33 years in the Army, is currently advising Trump on foreign policy and national security issues.
Flynn wrote in an opinion piece in the New York Post that the US needs to devise a "global strategy" to destroy its global enemies instead of "timidly nibbling around the edges of battlefields."
That "enemy alliance," he wrote, "runs from Pyongyang, North Korea, to Havana, Cuba, and Caracas, Venezuela ... and radical Muslim countries and organisations ... Iran, Al Qaeda, the Taliban and the Islamic State."
He said he was fired from the Defence Intelligence Agency because his ideas were too "radical."
"I would not change a lick how I operate. Our country has too much at stake," he concluded.
Though his foreign policy might be line with Trump's world view, Flynn does present one other major sticking point: He admits growing up in a "strong Democratic" family and he was last registered as a member of the Democratic Party. He hasn't yet said if he has changed his party registration.
"I vote for leaders," Flynn told ABC. "Honestly, I didn't vote much in the military because I served whoever is the commander-in-chief."