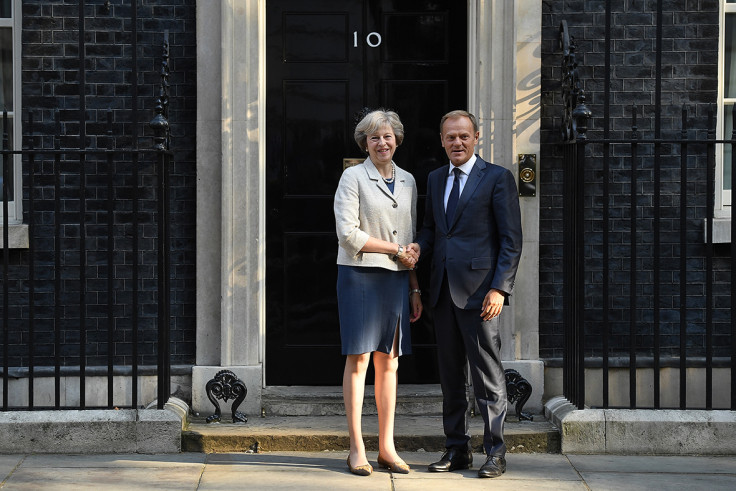 The President of the European Council Donald Tusk told British MPs that discussions over the status of reciprocal right of UK and EU citizens would be a subject for Brexit negotiations to be held after the country triggers Article 50 to formalise its intention to leave the union.
Tusk was replying to a letter from Conservative MP Michael Tomlinson demanding the European Council to guarantee reciprocal rights for EU and UK citizens, an appeal signed by a total of 52 MPs who backed leaving the European Union during the referendum campaign.
The letter also accused chief EU negotiator Michel Barnier of "obstructing member state negotiations on reciprocal rights," accusing him of being "worryingly indifferent" to the "anxiety and uncertainty" of citizens in each territory.
Tusk said the argument presented was "very interesting," but he found one major issue with it. "It has nothing to do with reality," Tusk wrote.
"Just like you, I would like to avoid a situation where citizens become 'bargaining chips' in the negotiation process. In order for this not to happen, we will need precise and comprehensive solutions, which, other than nice-sounding expressions, will provide citizens with genuine guarantees of security," he added.
The letter exchange follows reports that German Chancellor Angela Merkel blocked an early proposal from her British counterpart Theresa May to reassure EU citizens in the UK and Britons on the continent of their residency rights.
Tomlinson was not satisfied with reply, calling it "disappointing" and "wrong-headed".