Ukip wants Theresa May and her ministers to reject Article 50, the official mechanism to split from the EU, the party's new Brexit spokesman announced on Tuesday (29 November).
Gerard Batten MEP said the government should instead urged MPs to repeal the European Communities Act of 1972, the legislation which underpins the UK's membership of the EU.
"May's strategy is to delay and delay the whole process in order to fudge it and to try and foist on us a 'Norwegian or Swiss' type EU model whereby we continue to pay money to the EU, obey a large percentage of its laws, and have open borders," Batten said.
"In which case we would not have left the European Union at all.
"Ukip's policy will be to reject Article 50. Rather, we will call for Parliament to repeal the European Communities Act (1972) immediately as the first step in the process: this will restore law-making supremacy to the UK Parliament and put the British Government in the driving seat of negotiations, not the EU."
The comments come just a day after Paul Nuttall's election as Ukip leader and follows the High Court's ruling in November that MPs must have a vote on triggering Article 50.
The government will contest the decision in the Supreme Court from 5 December, with a ruling expected in January 2017. May had promised to open the formal negotiations with Brussels by March 2017, but the legal battle could delay the process.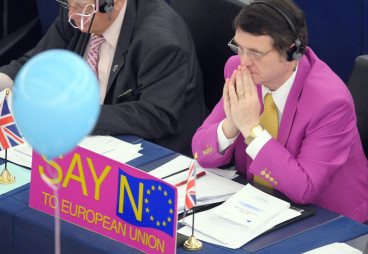 Triggering Article 50 is "usually considered" the only legal way to split from the EU, according to the House of Commons Library.
But a top aide to Brexit Secretary David Davis has previously suggested there was "theatrically...nothing to stop" the UK government unilaterally withdrawing from the EU by scrapping the European Communities Act.
But Raoul Ruparel, the former co-director of the Open Europe think-tank, warned such a move would "likely damage" the UK's chance of securing a preferential trade agreement with the EU upon exit. "Since its first act as an 'independent' nation would have been to have reneged on its EU treaty commitments," he said.
"It would also mean there is no transition period, so EU legislation along with the UK's free trade agreements via the EU lapse immediately. Since some EU law applies in the UK directly, the UK would need to legislate to replace it."
May has promised to repeal the European Communities Act as part of the government's Great Repeal Bill, which will come into force once the UK split from the EU.