When entrepreneurs fail, especially in America, they often vow to bounce back and they are applauded for doing so. In Britain, until say a decade ago, business failure was considered a matter of shame and the people responsible for the mistakes – theirs, or outside influences – were often sent to social Siberia for the resultant job losses, damage to creditors and loss to investors.
During the financial crisis in 2009 my long standing friend and associate Karan Bilimoria was forced into a painful restructuring where he nearly lost his Cobra Beer business, which was rescued by forming a joint venture with the global brewers Molson Coors.
During this process he made it his priority to make sure all his employees were paid in full, although they were only entitled to statutory redundancy, and he carried his shareholders with him into the new joint venture when they could have been wiped out, as well as committing to settling his creditors - all unprecedented in the situation he was in.
The entrepreneurial spirit remained with him as he was going down and drove him back up to become a success once again. He proved himself to be what the author Malcolm Gladwell calls an "outlier" – someone who is set apart from the norm.
Britain needs more outliers. When 30 years ago John Bird and some friends created The Big Issue with the slogan "a hand up, not a hand out", we celebrated a sea change in who is considered eligible to run a business – a homeless person was now a vendor buying the magazine at one price and selling it for twice as much.
The reason we need more outliers is because conventional thinking and acting has only got us to a certain point in economic and social development. In politics we haven't had one since Tony Benn and Margaret Thatcher – and boy, could we do with one right now.
But we are loath to be disruptive or allow disruptive thinkers and doers in certain aspects of our lives. When I wrote a book called Charity Sucks a couple of years ago, highlighting the massive failures I had witnessed for over a decade of being intimately involved in projects promising to make the world a better place, I got my 15 minutes of hate-fame.
I went on TV and radio programmes where I was shouted at and abused and received a deluge of negative social media responses which you sort of would expect with a book called that, but I had hoped for a higher quality of criticism or abuse.
One of my core arguments was that businesses were watching and learning from what the social enterprise world was achieving, not by seeking donations, but through encouraging financially sustainable ways of fixing problems that charities and government hadn't.
Problems that the private sector had previously only fleeting engagement with through corporate social responsibility and dull charity of the year pledges.
The third sector view was that it was my duty as a businessman to unconditionally fund them rather than challenge them. I once sat in a senior management meeting of a charity and suggested ways they could make more money by thinking like a business. If looks could kill...
The charity world not only turns on outsiders like me who dare probe their effectiveness (not their intentions, which are in the main unquestionable), but also insiders who don't play by their safe rules.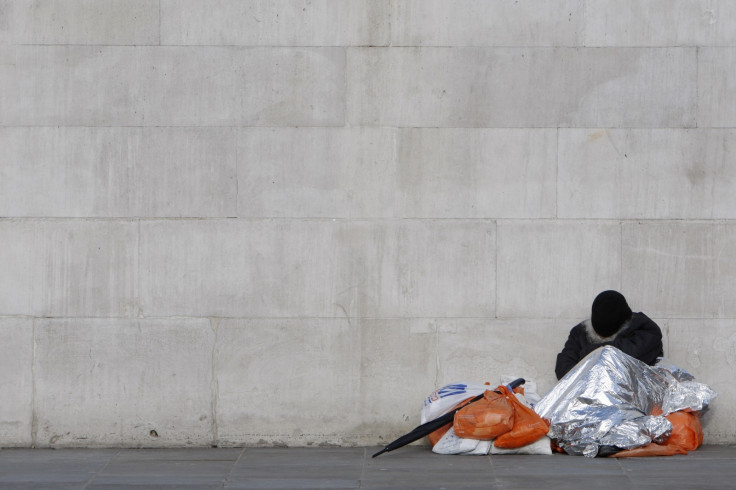 Camila Batmanghelidjh, the founder of the now defunct Kids Company, is a charity outlier. She started her project by selling or re-mortgaging whatever she possessed and went on to receive millions from government and private donors alike for the innovative manner she was seeking to tackle inner city problems no-one else was willing or able to address.
She recently gave an interview saying she had nothing to regret about how she had conducted her affairs. Sitting in cosy affluent homes or academic ivory towers, it's easy to pour scorn on this, for the way she handed out cash to drug addicts and those on the brink of social despair. But how many of her critics have actually been down to the estates and met her clients who suffer from acute mental health issues, desperate poverty, aforementioned drugs and no life away from crime?
How do any of us actually know that the way she conducted herself was inappropriate and instead questioned whether charity laws were too tight and restrictive to facilitate enterprising people like her to foster real change?
I hear that after her new book makes a splash she will re-invent Kids Company and some of her high profile former backers will step up again. Good luck to her if she does – no-one else has stepped up and helped all those vulnerable young people she had such a strong connection with. I never hear any of her critics worrying about them.
Conventional wisdom leads to conventional results and the problems she had chosen to tackle are hardly conventional at all. By shooting the messenger, we've failed to applaud a rare charity outlier as we would have had she been in business and come back.
---
Iqbal Wahhab OBE is the founder of London restaurants The Cinnamon Club and Roast. His book Charity Sucks is published by Biteback Publishing.
---