When the team at the Bosu Body Bar restaurant in Manchester were faced with throwing away food as they closed for the Christmas holidays they felt uneasy. It felt wrong to chuck their meal boxes - filled with healthy meals like peri-peri chicken and sweet potato mash or lime sea bass served with bulgur wheat - when the number of people sleeping rough in their city was rising. So they did what they thought was the right thing and dropped them off at a local homeless shelter.
That was in 2015. This week, the Manchester cafe made international headlines after a photo they shared on Facebook of brown paper bags of food with the words: "share", "eat me" and "enjoy" written across them unexpectedly went viral.
"When we close the doors for the day, we promise to leave bags outside full of tasty food. If you see anyone on the streets of Manchester or Didsbury who look hungry, let them know where they can find a meal in a bag," the caption on Facebook read. While their posts usually garner a handful of 'likes', over 1,100 users gave the image a thumbs up.
Bosu Body Bar's gesture comes amid a housing crisis in the UK and rising levels of homelessness. The number of people sleeping rough in Britain is expected to double to half a million by 2041, according to research released by the charity Crisis. And since June 2016, homelessness has peaked by 30% across Greater Manchester according to research by the charity Shelter. The latest official figures show that 4,134 people slept outside in 2016, rising by 16% from 2015. Manchester had the fourth highest figure in England at 78. The issue is so pressing that Andy Burnham, Greater Manchester's first mayor, launched a fund to tackle homelessness in his first 100 days in office, with £50,000 raised and spent so far.
"I'm from Manchester myself and so are the whole team - I've seen homelessness rise and rise in the last three years especially," Michael Beck, director of operations at Bosu Body Bars told IBTimes UK. "Anyone in Manchester city centre will agree with this. It's tough to witness and it feels like it's getting worse."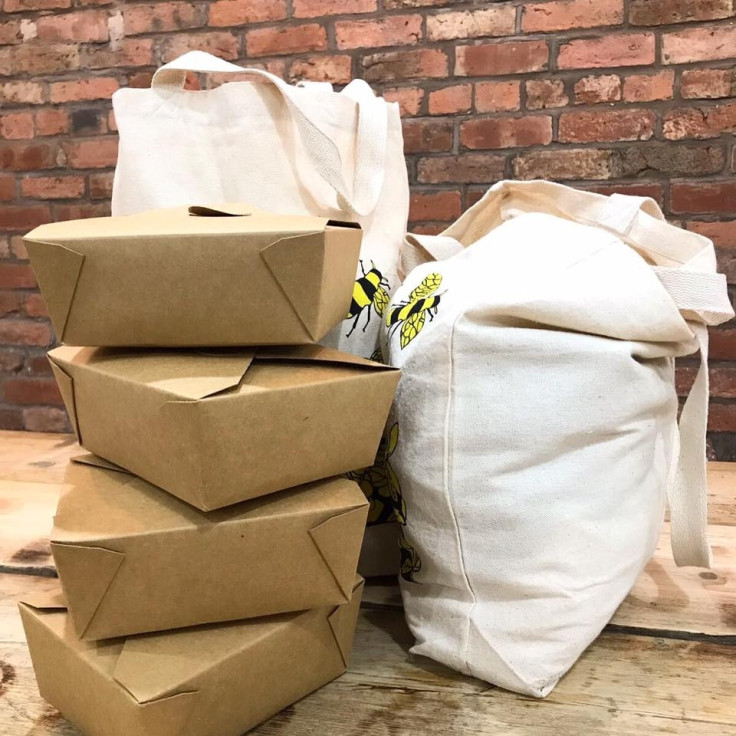 "We spoke to an individual who was sat outside of a Sainsbury's round the way from our store," he recalls. "He had heard of our intentions but said he wasn't quick enough to get down to our store. This only highlights our intentions to work with independent charities or organisations who will collect our food and distribute correctly, evenly and safely." Now, the team plans to take food straight to shelters so it is given to those who need it most and is kept at the right temperature.
This Christmas, the restaurant is launching The Bosu Project, and inviting the public to pop into their shops and donate spare clothes - including hats, scarves and gloves - which will be handed out at the end of every week.
They were "genuinely staggered" by the response to their Facebook post, says Beck who opened the first Bosu Body Bar store in Chorlton in 2015 with his sister Sarah Beck, and now has outlets in Didsbury and the city centre.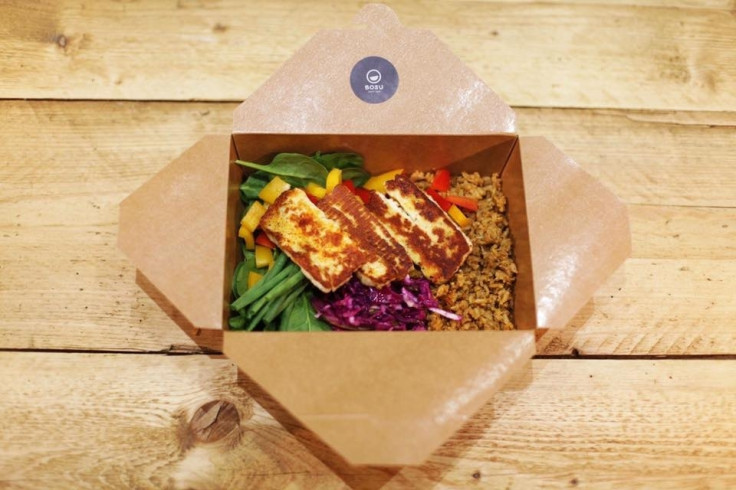 "But this isn't about us and we want everyone to know that," Beck stresses. If anything, he finds it "alarming" that showing empathy for those in need can become headline news.
He adds: "I don't understand the attention, we are just being nice people which is something we value ourselves as it's common sense to us to help those in need - yet it's headline news. It's very sad but I remain optimistic that change can happen soon."
Instead of fussing over his restaurant, Beck wants others to extend their brand of charity into the world. Other cafes and restaurants that want to donate food but feel unsure about leaving food outside in the streets should not be nervous, he urges.
"Leaving food on the street is a great idea but in theory it's not as practical as one may think, which I totally understand. But donating leftover foods to charities and or organisations who you will guarantee to feed less fortunate people as a result, then there is nothing at all to be concerned or nervous about.
"Unless your bin bag will be happier receiving the food," he concludes.